When it comes to side hustle ideas, I've tried (or considered) my fair share. From braiding hair to doing makeup to starting a YouTube channel. I have considered every possible way to make extra money using my gifts and talents.
I'm not alone, though. According to Forbes, roughly 57 million people in the US are a part of the gig economy.
What does that mean? Well, a significant amount of people are taking on side hustles and gigs as a part of their income strategy.
In fact, some have actually turned to just having side hustles as their primary source of income. More and more people are leaving traditional 9-to-5 jobs and are making a living by doing multiple gigs or freelance contract work.
In this article, I'm going to share how you can get started with your own side hustle. I'll give ideas and recommendations based on different interests so that you can find one that works for you.
But, before I jump into side hustle ideas, let me give you a little background on what a side hustle actually is and why you probably need one.
What is a Side Hustle?
A side hustle is merely a secondary job (or gig) that is leveraged for the sole purpose of generating additional income.
Today's side hustle isn't your aunt or mom's kind of part-time job. Previous generations would hold down a full-time job and work nights and weekends at a local retail store. Though that still exists today, it's hardly the prevailing approach.
The Internet has made it possible for people to work from home and start profitable online businesses, even with a full-time job.
Our generation has leveraged social media to create careers as bloggers, social media influencers, and online marketers. In fact, I did an interview with a millennial who was able to quit her job in retail to pursue her career as a full-time influencer.
Regardless of the method, the idea of a side hustle hasn't changed. Simply put, the idea is to find a less time consuming job to make extra money.
Why You Need A Side Hustle
Unfortunately, having a side hustle is no longer just an option. For many people, having a side hustle is a must.
The fact is that over 78% of American households live paycheck to paycheck. And, although they have a full-time job, many are unable to cover their financial obligations.
It may be that they don't make enough money to cover the cost of living in their city. However, in many cases, they're covered in debt and are living above their means.
In either scenario, a side hustle is necessary to survive.
It's Not Just About Money
Having a side job isn't just for those who are struggling to make ends meet.
Over the years I've come to know doctors and lawyers who have side hustles. For the most part, they aren't doing it for financial need. Many are doing it out of passion and their desire to do something that fulfills their creative interests.
Others, like me, are doing it as a means of gaining freedom and flexibility.
Many side hustles can turn into full-time businesses that allow you the freedom from working a traditional 9-to-5 job. Who wouldn't want the opportunity to work their own hours and still make enough money to meet their financial goals?
Whatever the reason, side hustles are here to stay. So let's talk about what options are available to you.
How to Find the Right Side Hustle
If you want to have a side hustle that actually generates income and can potentially become a full-time career, you have to find one that matches your interests.
There's nothing worse than leaving a job that you don't really like, only to work a side hustle that you also don't like. At the end of the day, money isn't everything—for me at least.
There are many blogs out there telling people to start side hustles that may be lucrative, but that isn't right for everyone. You have to find what works for you in order to have a successful side hustle.
Here's the truth: Not everyone wants to start a blog. Not everyone wants to be a freelance writer. Not everyone wants to be a virtual assistant. And not everyone wants to drive for Uber or Lyft.
Instead, I recommend that people do things that are closely aligned with their skill set, gifts, and talents.
So ask yourself, "What am I interested in? What is my skill set? What are my gifts and talents?"
Once you can answer those questions, you'll be able to leverage the list below to discover potential side hustle opportunities.
Related posts:
Side Hustle Ideas by Interest & Skill Set
Art (Drawing/Painting)
Sell commissioned artwork
There's someone somewhere who is willing to pay you to create artwork for them. Name your price and create a commissioned piece for them.
Decorate graduation caps
Though this is a seasonal side hustle, it's a side hustle nonetheless. There are thousands of students graduating each year who want a unique twist on their graduation cap. Offer to pain their caps with the design of their choice.
Paint school murals
Have you ever wondered who painted the walls in your former elementary school or daycare? An artist! Offer painting services to your local school or daycare. Though it may be a one-time gig, it can open the door for other opportunities in the future.
Teach after school/weekend art class
As a kid, I watched a show on PBS that taught kids how to draw. Though I didn't have a knack for it, it was still fun to do. You can offer such classes in person on the weekends at a local library or community center.
Teaching paint & sip classes
Through a little wine into your art class and you've got a raging bridal party ready to paint. Use your skills to host paint and sip classes that are all the rage these days!
Teaching online art courses
Want to reach more people? Move your classes online. You can use a platform like Thinkific or Teachable to create and sell your course. Both platforms offer top-notch training that will help you get your course off the ground and out to the masses. This is a great way to make passive income.
Acting/Modeling
Be an extra/background actor
Not ready to commit to the big screen grind? No worries! Pick up a side gig as an extra or background actor. These opportunities are usually available in big cities, but if you're close it may be worth the drive.
Do voiceovers
I once received an invoice from a voiceover actor that my company had hired for an event. For just a few hours of recording bios for a video clip, he racked in 4-figures. We didn't bat an eye. If you've got a voice and can read with inflections, you can offer voice actor services via Fivver or Upwork.
Be a commercial print model
One of the coolest parts of my jobs helping our marketing team find models for our shoot. In my case, it's babies. Nonetheless, they get paid to drool and crawl in from of the camera. I also have a cousin who's made a career out of modeling as a teen. If this is up your alley, look for casting calls in your area to audition for to make some extra cash.
Audio Production
Edit podcasts
The podcasting industry is booming and there is a huge need for podcast audio editors. If you have experience in audio production, you've literally hit oil. In my search for a podcast editor, I've had quotes from $35 all the way up to around $200 per episode. Get some experience, build your expertise, and milk this industry cash cow.
Create and sell beats
When I was in high school, I had a friend who made beats in his spare time and shared them online. People are always looking for cool beats to add to their videos and other media clips. Check out this great article on how to sell beats online.
Cooking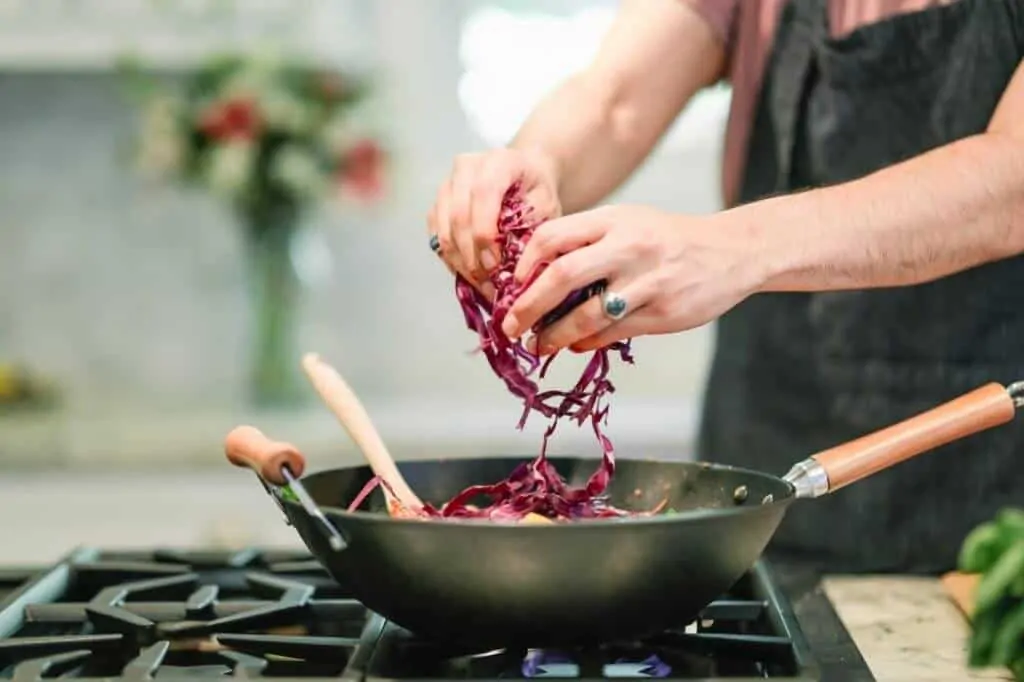 Sell made to order lunches/dinners
Everyone knows somebody who sells plates on the side. So why not you? If you have the culinary gift you too can start selling made-to-order plate for your hungry customers. Be sure to get the proper licensing and clearance so that the health department doesn't shut your operation down.
Start a food truck
Once you've built up your customer base, evolve your business into a food truck. This one takes a little capital but can become a long term business play. My cousin actually took this approach and now operates her food truck full time with drones of faithful customers.
Become a personal or private chef
Whether its a busy celebrity or a couple that wants to have a romantic night in, there's a market for personal and private chefs. So much so that there's a whole website dedicated to how you can start your own business. Check out this article to read more on how to start a personal or private chef business.
Offer meal prep services
Another option that you can explore is offering meal prep services. Sometimes people are just too busy to cook their own meals. Instead, they'd rather pay someone to prepare their meals for them so that they can just heat them up and go. Take advantage of this market and start offering a healthier, yet convenient, alternative to fast food.
Teach cooking classes
Everyone's mother didn't teach them how to cook. That's where you can step in. Offer one-on-one or small group cooking classes in your community. Trust me, there are plenty of people who would be willing to learn a thing or two in the kitchen.
Create and sell recipes
Do you have some finger-lickin' recipes? If you're not keen on opening a restaurant or selling food products made from it, monetizing your family's secret recipe may be an option. Before you do, be sure to take the necessary legal steps in protecting it from being monetized by others. You can sell these recipes digitally as a pdf file so you don't have to worry about creating (or losing money on) a physical book.
Start a weekend catering business
Of course, there's also the obvious side hustle of starting a weekend catering business. There's always a need for food at events and weddings. Legitimize your side hustle as a business and start catering to the masses!
Children
DISCLAIMER: All of the sides hustle ideas included in this section assume that you aren't some kind of creep preying on young kids.
Babysit
Create a profile on sites like Care.com and start by offering to watch kids in your neighborhood. Depending on where you live, you can charge as much as $25 per hour.
Start a kiddie carpool
Think of it as Uber for kids! Transport kids from school to their busy afterschool and summer activities. If you're not ready to start your own business, become a driver for an established one.
Tutor
Offer tutoring services to help students get back on track or ahead in their classes. You can tutor online or offer in-home services. This is an especially great side hustle for teachers who are off for the summer months.
Crafts/Sewing
Sell crafts online
If you have a knack for making wreaths, paper crafts, jewelry, furniture, or the like, you can find a home online selling your products. Etsy is just one of many platforms that you can leverage to do so. Let's not forget that you can also sell at craft shows and markets.
Sell made-to-order garments/costumes
I had to include this side hustle because it's one that I've actually done. If you're ok with sewing for other people, this is a great way to make extra money. Trust me. Once people know that you can sew, you'll get requests for garments out of the wahzoo. Just be sure to stand firm on your pricing and value your own work.
Do alterations
Alterations is a huge business. The need to modify clothing will never go away. Though it's a bit of a different skill than sewing a garment from scratch, it's one that can be learned and monetized. If you're up for the challenge, offer alteration services from your home.
Start a DIY/crafts blog
Though I'll mention this again later in this post, it's important to note that craft blogs can be very profitable. In fact, I have another blog solely dedicated to my sewing makes for this reason. If you can blog about sewing, Cricut, or anything crafty, you'll pretty much a shoo-in for making money online.
Dance
Become a background dancer
Much like acting, this kind of opportunity is typically available in large cities. Dust off your dance skills and market yourself and go for the open spots. If you're not in a big city, you can leverage social media to get your name out there and your videos in front of the right people.
Teach dance lessons
You don't have to have a degree in dance to teach it. As a kid my parents shelled out some coins for us to learn tap dance, ballet, and jazz. By no means am I a dancer, but I at least have fond memories from my dance classes. Find a local space in your community and start offering services for kids and adults!
Eating/Food
Become a taste tester
I was amazed when I searched google and found a taste testing job for up to $2K per week tasting chicken. Mind blown! Where was this when I was a kid trying out my mom's recipes. Nonetheless, you can find gigs as a taste tester for various companies. Just do a quick Google search for postings in your area.
Fashion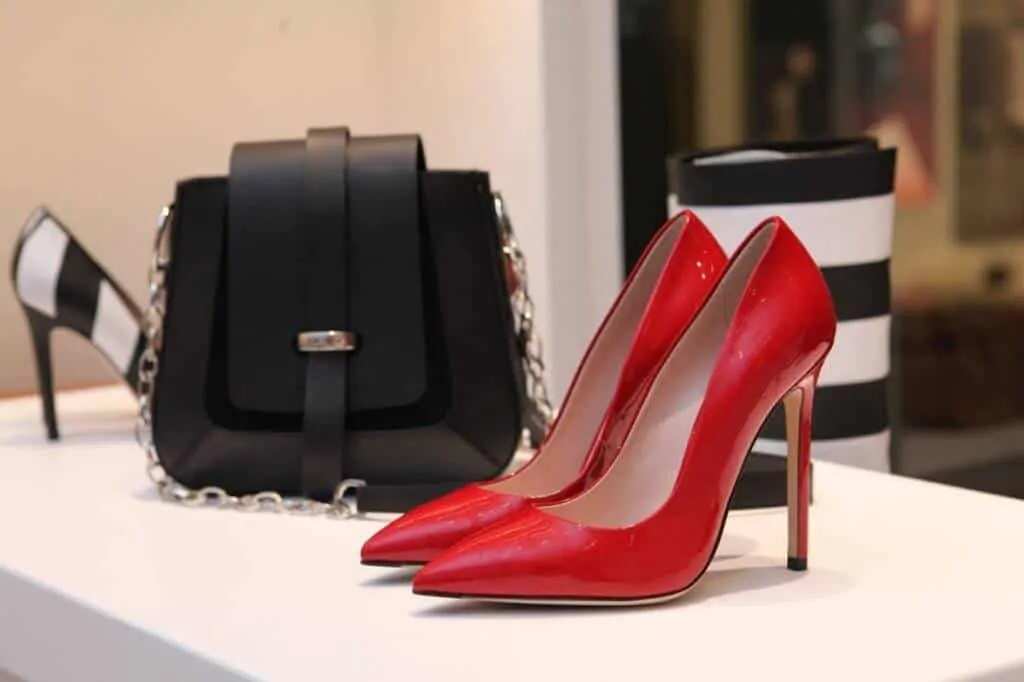 Become a fashion stylist
If you have a knack for fashion and styling, you may want to start a side hustle as a fashion stylist. Celebrities aren't the only people who need to be styled. There are everyday men and women who would appreciate your fashion sense to style them for their next event or photo shoot.
Start an online fashion boutique
Use your fashion sense to buy and sell fashion online. Sites like Shopify make it easy for you to set up shop and start selling merchandise online. You'll need to grab your wholesale/resale license and incorporate your business for this side hustle, so be sure to do your research
Fitness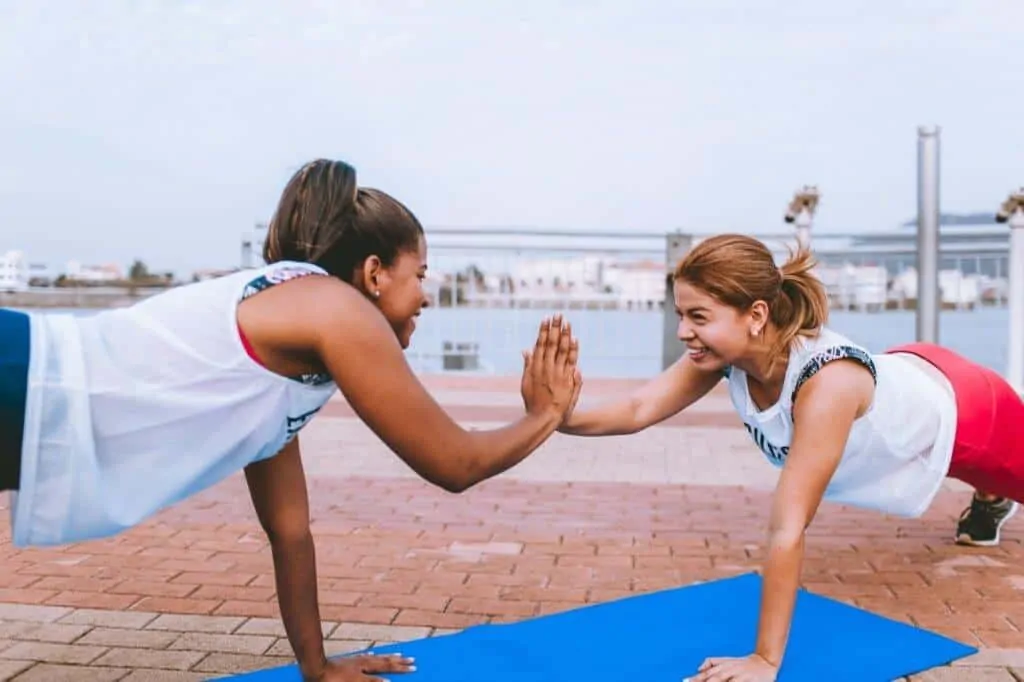 Become a personal trainer
Translate your love for fitness into a personal training side hustle. Show others how to get a beach body or high school reunion ready. You can train at a local gym or service private clients one-on-one.
Graphic Design
Offer freelance design services
There are thousands of people online offering freelance design services on Fivver and Upwork. Join the bunch! You can provide design services for things like logos, apparel, social media graphics, and more.
Handy Work
Start a repair/landscaping
If you're generally handy and can fix a variety of things, creating repair and/or landscape side hustle business may be up your ally. Sites like Porch or Angie's List are options for listing your services so that people in your area can find you.
Hair
Sell hair extensions
Selling hair extensions is the new phenomenon that's sweeping the Internet. After incorporating as a business and obtaining your resale license, you can connect with hair vendors to purchase your products wholesale. An even better alternative is connecting with companies that will drop ship your products for you.
Sell homemade hair/body care products
Creating and selling homemade hair & body care products is a booming side hustle in the beauty industry. Conjure up your best recipes and start selling your products at your local market or online. Check out Lisa Price's story on how she started Carol's Daughter (valued at $27MM) doing exactly this!
Health and Wellness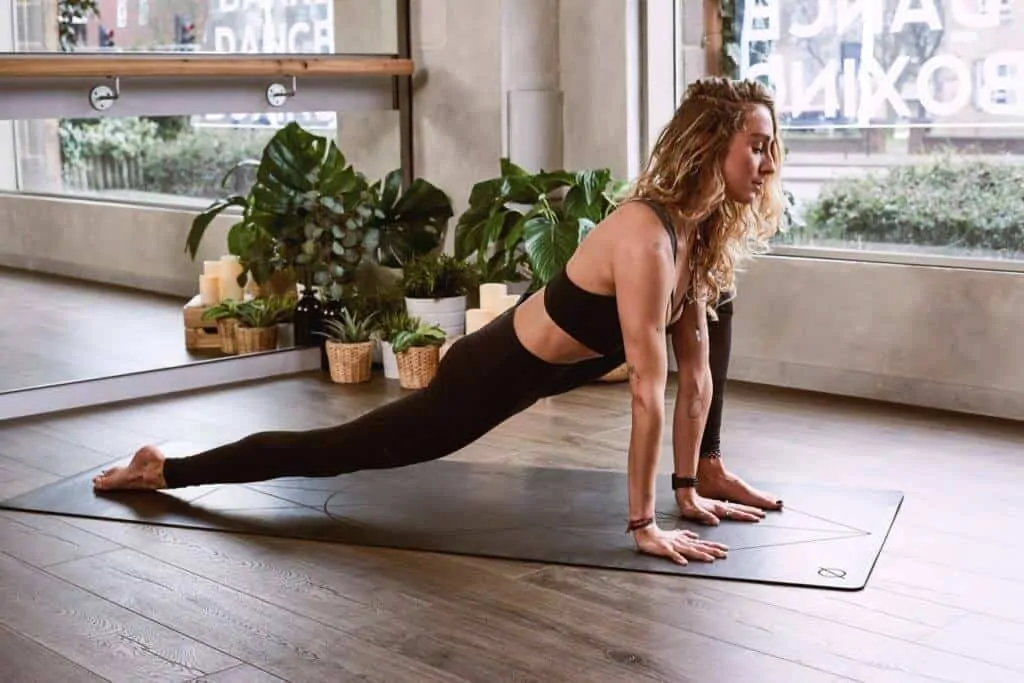 Become a health coach
If you have a serious interest in health and wellness, then become a coach may be a great option for you. As a coach, you can use various mediums to help others take control of their health and make more educated decisions.
Hospitality
Wait tables part-time
This isn't a novel side hustle, but it's definitely worth mentioning. If you have a love for people and serving, put in some extra hours at a local restaurant.
Become an event coordinator/host
Step it up a notch and coordinate or host events. Whether it's a cocktail hour or conference, you can use your gift for hospitality to host epic events that guests will love.
Interior Design/Decor
Start an interior design business
Interior design is definitely a gift. So if you have it, use it. There are people (like me) who would pay someone to put a little spice on their home decor.
Decorate for events & weddings
There will always be a need for event and wedding decor. Tap into this vast and lucrative market by providing decorating services. If you can master this craft while having superb customer service, you're bound to always be in business.
Decorate dorm rooms
This new and innovative approach to interior decorating is one that you shop hop on. Parents are now paying local decor companies to adorn their kid's college dorms with the latest trends. This is a great niche side hustle that can stand to make you significant funds during the start of the school year.
Makeup
Freelance as a makeup artist
YouTube has made many people freelance makeup artists. Hone your skills and grab your brushes and become one too. From everyday events, photoshoots, and weddings, there's always a need for freelance makeup artists. Leverage social media to market and show off your skills.
Start a cosmetic line
If you're going to do makeup, why not service your clients with your own products? Owning a makeup line is easier than you think. Like many things today, there are companies who will produce and brand products for you and dropship them to customers.
Sell makeup tutorials
Though YouTube has a plethora of free makeup tutorials, there's still a market for paid tutorials that are more advanced and in-depth. If you have a unique technique that you can share, package it in a course and sell it online. You can also do in-person classes for a fee.
Media/Marketing
Edit videos
We live in a digital generation. There is a huge market for video editing—whether for YouTube or other media production. Get paid to edit for those who don't have the time or skills to do so. This may even include things like Instagram Stories and other short videos.
Social media manager
You'd be surprised at the need there is for social media managers. These are people who handle posting content on Facebook, Instagram, Twitter, and Pinterest for small brands and businesses. If you have time to spare and a great social media scheduling tool, you stand to make a significant amount of money with this side hustle.
Music
Teach music lessons (singing, instruments, etc.)
As a musician, I've thought about this side hustle more than a few times. In fact, I have paid for music lessons as an adult. If you are gifted in this area, you can offer services from your home or travel to your clients.
Become a wedding singer/musician
Everyone knows that one person who sings or plays an instrument at every wedding. Why not be that person? Offer to sing or play at weddings for a fee.
Organization/Productivity/Planning
Become a freelance Virtual Assistant
Virtual assistance is an ever-growing field of opportunity. As more online entrepreneurs come on the scene, there is a need for someone to help them organize their business and handle customer service. If you have a gift for organization, planning, and service, this is a great opportunity for a side hustle.
Create and sell a productivity/organization system
Do you have a system for organization and planning? Package it into a product that you can sell! You won't be able to physically assist everyone as their virtual or personal assistant, but you can always sell your systems that will reach more people and make you additional money.
Photography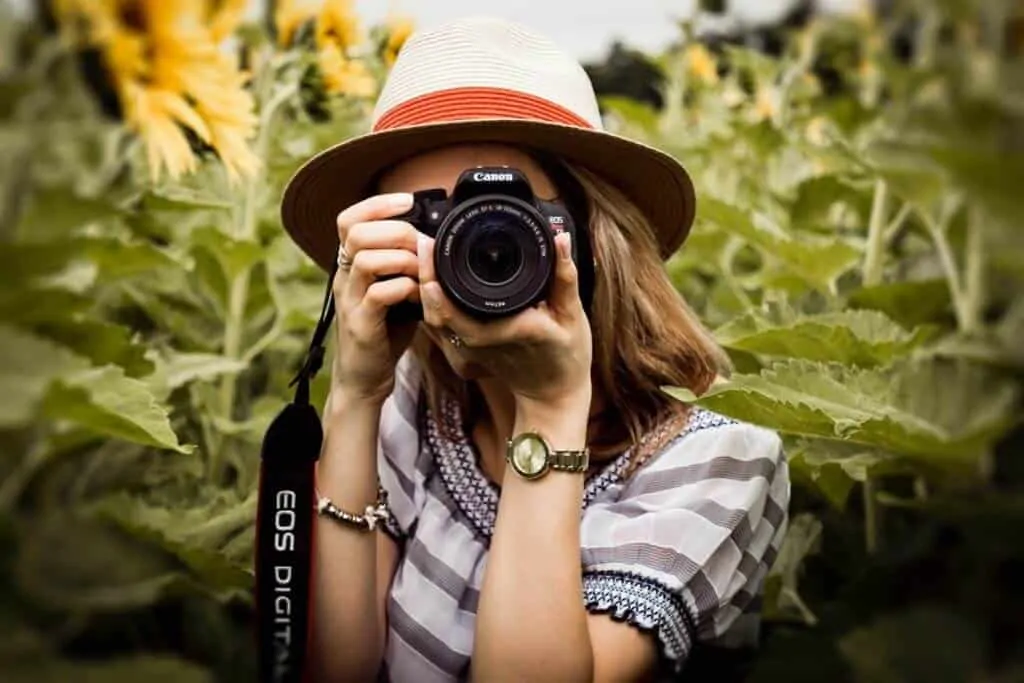 Become a freelance photographer
If you own a DSLR camera and have an eye for a great shot, a photographer side hustle will be easy to implement. From portraits to weddings to capturing events, there's ample opportunity to make extra money taking photos.
Teach photography
If you can explain aperture, f-stop, or bokeh then you're already on par to teach photography. Whether in person or via an online teaching platform, there's an opportunity to teach your expertise to aspiring photographers.
Sell stock images
You can sell your high-quality images online to websites that sell stock photos. Just sign up to be a Shutterstock or Adobe Stock contributor for free! You'll earn royalties from your photos each time someone purchases it.
Reading
Become a proofreader or editor
If you enjoy reading, then you may enjoy being an editor or proofreader. You'll basically become the grammar police. Though you don't have to have formal training to do this, there are classes that you can take to become proficient at it. PS- Don't message me if you find typos in this post!
Speaking
Become a paid speaker
Do you know that there are people who charge over $25,000 to speak at an event? Well, I haven't been paid quite as much as that, but I have been able to make money speaking. If you can command an audience and provide valuable information, getting speaking gigs won't be as hard as you think. There are tons of online speaking directories that you can sign up for; however, you're more likely to secure an event leveraging your own personal network.
Become a public speaking/media coach
If you've already mastered the art of speaking, why not teach others how to do the same? Many with a background in journalism are now realizing how lucrative a business media and public speaking coaching is. If that's you, market your services to public figures, influencers, and business executives.
Traveling
Become a travel agent
Travel agents handle the logistics of booking transportation, accommodations, and excursions for a traveler or group of travelers. If you're a travel connoisseur and can provide recommendations for various destinations, this is a great opportunity to make some extra money. This can also turn into a full-time business if you continue to get clients throughout the year.
Work Remote while Traveling
If you want to travel full time as a digital nomad, there are opportunities to work remote online. Check out these 9 Digital Nomad Jobs that you can do while you travel the world.
Web Development
Build websites & back end systems
Everyone has their own website these days. Why not be the person who builds them? Not everyone is tech savvy. That's why I actually started this as a side hustle and made great money doing it. If you have the patience to work with people and their (sometimes) indecisiveness, this is a great (lucrative) side hustle to try.
Writing
Become a blogger
If you're into writing, blogging may be a profitable side hustle for you. Though blogging is a bit more in-depth than just writing, it can be a platform where you leverage your word skills to make money.
Become a freelance writer
Writing for other people is always an option when it comes to side hustles. Content and copywriters are always in high demand for companies wanting to improve their marketing prowess. You can list your services, like ghostwriting, on Upwork and build up your portfolio.
Write a book/become a book coach
Books are always great sources of passive income. Once they're written, they can generate income years down the road. Once you've successfully written one (or more), offer services as a book coach teaching others how to do the same.
Become a grant writer
Schools and community organizations are always in need of funding. Oftentimes, they rely on grants to fund their programs and initiatives. Put your skills to the test and write grants that can not only help the community but afford you the opportunity to make some big bucks.
Summary
There are thousands of things that you can do as a side hustle to make extra money. This post only offers a small list of the endless possibilities that you can create. Just consider all of the things that you are good at and that can provide value in the market and start your side hustle.
Remember, a side hustle isn't just to make ends meet. Sides hustles can be creative outlets for you to utilize your gifts and talents. Whatever your reason for picking up a side hustle, you can always refer back to this list for ideas.