Looking for a money savings challenge to try this year?
Having the discipline to save money can be difficult.
That's why making it fun is imperative for you to be successful at it. Savings challenges can help you do that.
Money-saving challenges are fun ways to save money without stress and pressure. Think of them as games, but the reward is becoming financially secure.
These challenges are great to do with friends who can help hold you accountable for sticking to it.
All you need to do is follow the plan and at the end, you will have reached your saving goals effortlessly.
There are tons of challenges out there that will help you save for just about anything.
In this post, I'll share 8 general money-saving challenges that offer different approaches to saving money.
Choose whichever works best for you!
Be sure to continue reading to the end because I'll be sharing my additional tips and tricks for making extra money to put towards saving.
8 Worthwhile Saving Challenges to Reach your Savings Goals
1. Save the Difference Challenge
The first challenge that I want to share is my own.
It's something that my husband and I practice within our budget but can make a great challenge for you.
Essentially, you will allocate funds for your expenses within your budget. If you spend less on that expense than what was allocated, you simply save the difference.
Transfer or deposit the difference into your savings account instead of spending it on something else.
Here's what it would look like in your budget:

In order to do this, you will need a budget to plan out how much to allocate. If you're new to creating a budget, then read my post on how to create a family budget.
2. 52-Week Savings Challenge
You don't have to wait until January to start the 52-week savings challenge. This challenge is designed to stretch your savings goals out over a year's time frame.
There are different variations of the challenge depending on how much you want to save.
Here's one that you can check out.
The idea is for you to save money each week that will add up to your ultimate savings goal.
It is designed to incrementally increase the amount of money that you save each week. So, if you're new to saving, it allows you to ease into the habit of saving.
As you progress through the 52-weeks, you may also be able to find more ways to free up cash or to make more money to cover the increase in your weekly savings goal.
3. Spare Change Challenge
This challenge isn't so novel, but it's definitely effective.
Remember your grandparents putting their spare change in a jar at the end of the day? Well, that's exactly what this challenge calls for.
Though this challenge doesn't aim for a particular savings amount, there is a variation called the Penny Challenge that does have a set savings plan.
Although today we've gotten a little bit more sophisticated for those who don't carry cash.
Apps like Acorns allow you to invest your spare change by rounding up your purchases.
This is a great way to not only save but to start allowing your money to work for you through investing.
Many online banks also have this feature. They transfer the difference between your purchase amount and the nearest dollar to your savings account.
For this challenge, simply put your spare change in a jar (old school), sign up for your bank's spare change program, or get Acorns to start saving!
4. No-Spend Challenge
The best way to save money is to not spend it at all.
That's where the no-spend challenge comes into play.
The great thing about the no-spend challenge is that what you choose to eliminate from your budget is completely up to you.
The time frame of this challenge also varies as well. Some people have done a no-spend day, week, month, and even year.
You will simply cut spending in areas where you can and save that money instead.
Here are a few things that you can consider cutting:
Cable
Shopping
Professional maintenance services (hair, nails, etc.)
Grocery spending
Travel (vacations, transportation)
Subscription services
You will be amazed at how much you're able to save by simply not spending on items that aren't necessities.
Set a goal for how much you want to save and determine which items you can cut to achieve it.
5. 365 Day Money Challenge
The 365-day challenge is an extended version of the 52-week challenge.
Instead of saving each week, you save daily.
This allows you to save smaller amounts daily instead of being overwhelmed by what may seem like a large weekly amount.
Much like its counterpart, there are several different variations to it that can save you anywhere from $650 to $3,300+ dollars.
6. The Weather Wednesday Saving Challenge
A unique savings challenge that you can participate in is the Weather Wednesday Savings Challenge.
This challenge was created by Melissa of TrendyMoney.com.
According to her site, for a whole year, you save as much as the high temperature in your city for that Wednesday.
The difficulty of this challenge will vary base on the city that you live in.
Of course, if you live in a warmer climate area, it may be more of a challenge than somewhere else.
If you're up for the challenge, it's an interesting way to save money while being aware of the weather.
7. 30-Day Money Challenge
This month-long challenge is designed for you to save each day.
The goal is to save an amount equivalent to the date of the month it is.
For example, on the 15th of the month, you'll save $15.
At the end of 30 days, you will have saved $465. To double your savings, simply extend the challenge to 60 days.
8. Automatic Savings Challenge
This challenge is more of a "just do it" type of challenge.
You simply have to set up automatic savings for each time you get paid.
To determine how much you need to put in savings, you will just divide your savings goal by the number of deposits you plan on making.
For example, if you want to save $1,000 in 3 months and you get paid bi-weekly you'll divide $1,000 by six deposits.
In this example, you'll need to make six deposits of approximately $167.
Ways to Make Additional Money to Put Toward Savings
Making additional money can help you reach your savings goal even faster.
Here are a few ways that you can make extra money to using during your savings challenge.
1. Use cashback apps
One easy way to make extra money is to earn cash back when you spend.
This isn't to encourage you to spend more. Instead, you should use these apps when you have to spend on necessities.
My favorite cashback apps are Rakuten and Ibotta.
I use Rakuten when I'm shopping online and Ibotta for groceries or household items.
I've been able to earn over $500 just using Rakuten, which is a significant amount that can be put toward savings.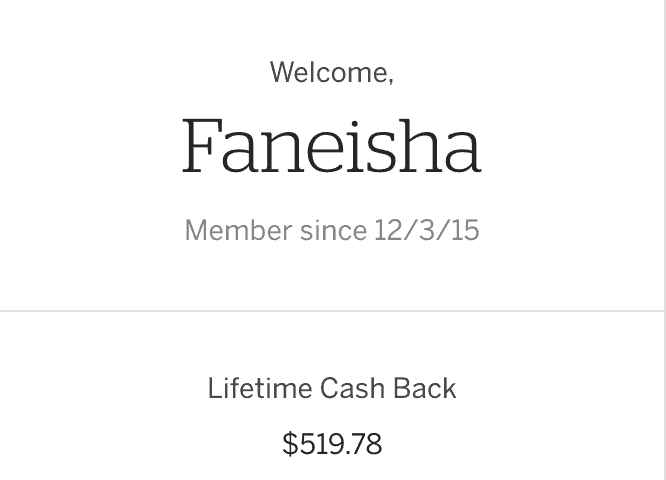 I wrote a step-by-step guide for how to use Rakuten that you can check out.
Ibotta is another simple app that you can use to scan your receipts and earn cash for deals.
2. Start an Online Business
Starting an online business is a great way to make extra money.
There are several business ideas that you can even start with little to no upfront costs.
Here are a few online business ideas that you can try:
Proofreading
If you have a knack for spotting errors in writing, then becoming an online proofreader may be a great option for you.
A proofreader is someone who ensures that written content is free of grammatical, punctuation, spelling, and other types of errors.
This business can earn you as much at $35/hr and doesn't require any certification.
If this business interests you, then you should read my article on how to become a proofreader.
Freelance Writing
Writing isn't just for those with a journalism degree.
The everyday person can start an online business and earn money as a freelance writer.
In fact, I'm one of those people. Freelance writing is how I am able to make additional money each month.
If you're interested in learning how to become a freelance writer, I suggest checking out my article on how to make money writing.
You can also check out the free "How to Build a Six-Figure Writing Career" by Holly Johnson who was able to build a multi-six figure writing business.
Virtual Assistant
As more and more online businesses are created, there is an ever-growing need for virtual assistants.
A virtual assistant is someone who provides administrative support to a person or business remotely.
Experienced VAs can make as much as $75/hr; however, you don't need experience to start.
To learn how to become a virtual assistant with no experience, then read my post on becoming a virtual assistant.
3. Sell items online
Selling digital and physical products online is another great online business option.
Thousands of people have built online businesses centered around selling digital products and even services.
Others have mastered drop shipping, which enables you to sell products without having to keep inventory.
These are both great options for saving money and generating passive income.
You can learn more about these options in this article.
4. Sell unused household items
One way that I was able to make extra money when I was working to pay off my debt was by selling gently used or unused household items.
You can do this too!
Platforms like eBay and Facebook marketplace are great options for listing your products.
Final Thoughts on Savings Challenges
Participating in a money savings challenge is a great way to reach your savings goal.
If you've been having trouble saving money, consider participating in one of the above.
But don't just stop with reaching your savings goal. Take it a step further and build up your emergency fund and start paying off debt.
For a guide on how to start managing your money more effectively, I recommend reading my book, Dump Debt & Build Bank.
Posts Related to Money Savings Challenges