Wondering how to prepare for your second child? Well, you're not alone.
The thought of having a second child can be scary to some parents. After all, it is a huge financial undertaking to have a kid. Not only does it actually cost money to deliver a baby, but there are significant costs to care for them as well– even if you choose not to send them to daycare.
Now throw in another kid and it can get crazy! That goes for your home and your finances.
But don't fret! We've got some tips that will help you financially prepare for your second child.
What should I do to prepare for a second baby?
As a first-time parent, there may have been a few things that you missed preparing for your first child. Some you may be aware of, but others not so much.
Either way, I'd encourage you to check out our post on how to financially prepare for a baby. Then come back here to learn what to do now that you're on baby number two.
Let's dive in.
7 Steps to prepare for a second baby
1. Revisit your maternity leave policy
If you're a working mom, reviewing your company's leave policy is a must!
Depending on how far apart your kids are, there may have been some changes in your company's maternity leave policy. This is something that I personally experienced with baby number two.
Originally, I had a blissful 12 weeks of paid maternity leave to bond with my daughter. Over the course of a year, it was reduced to only 8 weeks, and having to use all of my paid time off. Yikes!
Be sure to get with your human resources department to review your maternity leave policy or, in some cases, short-term disability leave requirements. Don't assume that things haven't changed.
2. Check on your health insurance coverage
Health insurance coverage changes yearly. That means that it's important to know what will be covered by your insurance and what will not.
For example, my insurance plan no longer covered the brand of breast pump that I once used. Though a small change, this meant that I'd have to purchase all-new accessories to use the new equipment. These small costs can add up.
Talk to your insurance company to get a list of expenses that will be covered. Then, make a plan to cover everything else out of pocket.
This post is sponsored by Trust & Will — an online estate planning website for everyday people. All sponsored posts are solely our honest opinions made in good faith. Click here for more information on sponsored content.
3. Review & update your will
With your second baby on the way, now is a good time to review your will.
This is something that should be done at least every 4-5 years. However, a new baby constitutes a major life change that may require you to review it before then.
Having a will is important because it outlines how your kids and assets will be taken care of in case something happens to you. So if you haven't created one already, it's definitely something that you should get done before your newborn's arrival.
The great news is that it isn't complicated or expensive to draft a will at all. With Trust & Will, you can create your own estate plan in minutes! What's even better is that is way less expensive than if you were to go to an attorney.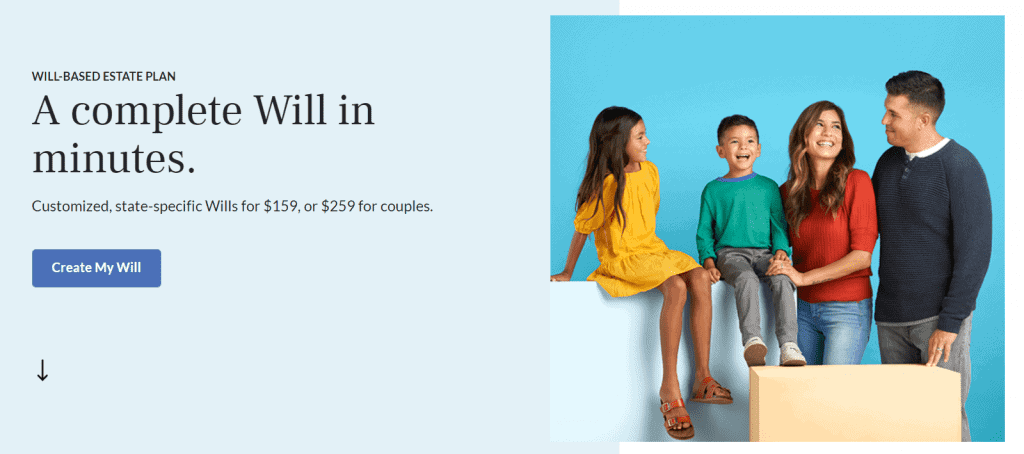 Trust & Will offers couples wills for less than $300. This means that you and your spouse can both create wills to ensure that your kids are taken care of.
With Trust & Will, you can update your will as frequently as you need to. This means you don't have to pay an attorney hundreds of dollars just to add a child as a beneficiary.
Make sure all updates are communicated with your executor and whomever you decide will be your kids' guardians. Put your updated copy of your will in a safe place that's accessible to the right people.
4. Update your life insurance policies
Life insurance helps cover end-of-life expenses and replaces your income to support your family if something happens to you.
It's important that you have a life insurance policy in place, even if you have one through your job. If you leave your job or are no longer employed, this coverage doesn't stay with you. That means that you'll need your own, independent policy.
Once you have a policy, the Insurance Information Institute recommends that you review it once a year. Since the birth of a child is a major life change, you'll want to start reviewing your life insurance policy for any necessary changes as soon as possible.
Some things that you'll need to consider will include:
Updating your beneficiary information to include your new child
You won't be able to add your second child as a beneficiary until after they're born; however, it's important to review who is already listed and what needs to be changed.
Increasing the amount of your policy
This may require you to get a whole new policy or you have the option to add a supplemental amount through another policy. Either way, you want to make sure that you have enough coverage to cover expenses that your family will incur.
5. Adjust your budgets
It's safe to assume that costs for most things have risen over the years, so you should also take another stab at creating a baby budget. This should include all the expenses that you'll need to cover in preparation for your new arrival.
In addition to creating a budget exclusively for baby expenses, you should also revamp your family budget to include any increases in expenses. A new baby will definitely impact your budget categories for food, clothes, and insurance.
6. Decide if you should come home full-time
With the rising costs of daycare, this is definitely something that you need to consider. If your salary doesn't exceed what it would cost to have multiple children in childcare, it may be worth it to come home full-time.
This, of course, only works if you have a partner contributing to the family finances and can cover other expenses. Or, if you have a home-based business, you can provide income as well. Just because you leave your traditional job doesn't mean that you can't make money by starting a business.
7. Take inventory of items in storage
If you were planning on having another child, it's likely that you kept a lot of items that you bought for your first. In this case, you'll want to go through those items to see what can be reused.
By doing so, you can save yourself tons of money by not buying something that you already have.
In some cases, safety standards may have changed. In these instances, you'll need to determine how to replace items that are no longer safe to use. Things like baby strollers and car seats are both things that'll need to be checked.
There may be things like a double stroller, that you'll need to invest in. Remember to put these items on your registry or add them to your budget.
Preparing for Second Baby: Final Thoughts
Adding another child to your family is a blessing. Children add a sense of joy that can't be found any other way. Regardless, they still come with financial responsibility.
It's important that you're financially prepared to take care of them, without impeding your financial goals.
Be wise and take the necessary steps to financially prepare for your second child and beyond! They'll appreciate your financial stewardship when they get older.