What if you could learn how to make an extra $1000 a month? Better yet, what would you do with an extra $1,000 a month?
A lot, I'm sure!
Having an extra $12,000 per year could help you pay off debt, save for an emergency, or even fund some travel. Better yet, it could just help pay bills and give you some breathing room.
Making an additional $1,000 isn't as far out of reach as you may think. There are tons of ways that you can make an additional $1,000 each month without a lot of effort.
You may have read a few articles up until this point and they've all given you the same list of things that you can do like…
Ways to make an extra $1000 per month
…and the list goes on. Although I'll share my exhaustive list later on as well, the fact is, building up these income streams takes time.
So instead of just giving you a list that you'll see over and over again, I'll actually share my strategy for making more than $1,000 extra each month.
The best way to make an extra $1,000 a month
The best way to make an extra $1,000 is one that doesn't require a lot of upfront investment, time, or energy. It should also be something that comes easily to you so that it doesn't become a burden or something you hate.
Making additional income all boils down to monetizing your knowledge and skills. You simply package them into offers (products or services) that others need.
Here's some things to consider when thinking about ways to make extra money.
Find online options
The Internet has made it possible for anyone to make money online. That's because there is a lower barrier to entry for starting a business or side hustle. You don't have to worry about overhead costs and you can literally work from anywhere.
Making money online gives you the freedom to still do other things, liking working a full time job or taking care of your family.
Find ways to generate passive income
There are two types of income sources: active and passive. The main difference between active and passive income is how the money is earned. For active income, you must exchange your time and presence to earn money. Passive income can be earned without trading your time.
If you want to maximize your earning potential, you'll have to create passive income sources. The more passive income sources that you leverage, the more money you can make without having to even be present.
Create multiple streams of income
The common misconception is that you should only do one thing to make an extra $1,000. But trying to get one side hustle to consistently make $1,000 per month is much more difficult than getting five things to $200 per month.
So when you are trying to figure out how you can make an extra grand per month, you'll want to create multiple streams of income.
I call this my Stack Strategy. It's the concept of leveraging multiple active and passive income streams online to get to an extra $1000 per month.
How I make $1000 per month in extra income
As I mentioned above, it's much easier to get to $1000 when you have multiple income streams. That's the strategy that I use to make more than a thousand extra dollars per month in my online business.
Here is a breakdown of my income sources from Q'1 of this year. As you can see, I have multiple sources of income that I leverage to hit my income goals each month.
Selling products
As you can see, selling roducts make up the majority of my income. This would include items categorized as Products, but also Etsy and Courses. Everything that falls under these categories is digital products.
Digital products are goods that can be sold in digital form. Once purchased, they can be accessed online or downloaded to a computer or other device. They are essentially virtual products.
Some digital products that I sell include:
Of course, these aren't the only types of digital products that you can sell. In fact, I have a list of over 15 digital products that you can create and sell to make passive income online.
Services
Another income source that contributes to me making an extra $1000 online each month is offering services. This is where I actually do work for someone else and exchange my time, knowledge, and skills for money.
Although done-for-you or done-with-you services are an active income source, you can make a lot of money with them. The disadvantage is that you can only make as much as you're physically able to produce during the time that you have. That's why I stress having passive income sources as well.
My current services are limited to freelance writing and, occasionally, speaking.
These are all examples of monetizing your expertise and knowledge to make additional income.
Affiliate marketing
In simple terms, affiliate marketing is getting paid if someone purchases a product or service that you recommend. The common misconception about affiliate marketing is that it is just limited to bloggers or social media influencers, but it's not.
Having these things help, because you have more reach to market to, but they aren't necessary. There are affiliate programs that can join that don't require you to have a blog or a large social media following.
A few apps that have affiliate programs that anyone can apply for include:
In these cases, you can be compensated for others signing up for the app or making a purchase.
Advertising
Advertising is another way that I'm able to make over $1000 in extra income each month. In fact, it is one of my income sources that make over $1,000 by itself each month. I am able to earn advertising income from my blog as well as my YouTube videos.
This stream of income is most effective when you have a blog or YouTube channel that generates traffic. Once you have a significant amount of traffic, you are able to make more money from advertisers who want to put their product in front of your audience.
25+ Ways to make an extra $1000 a month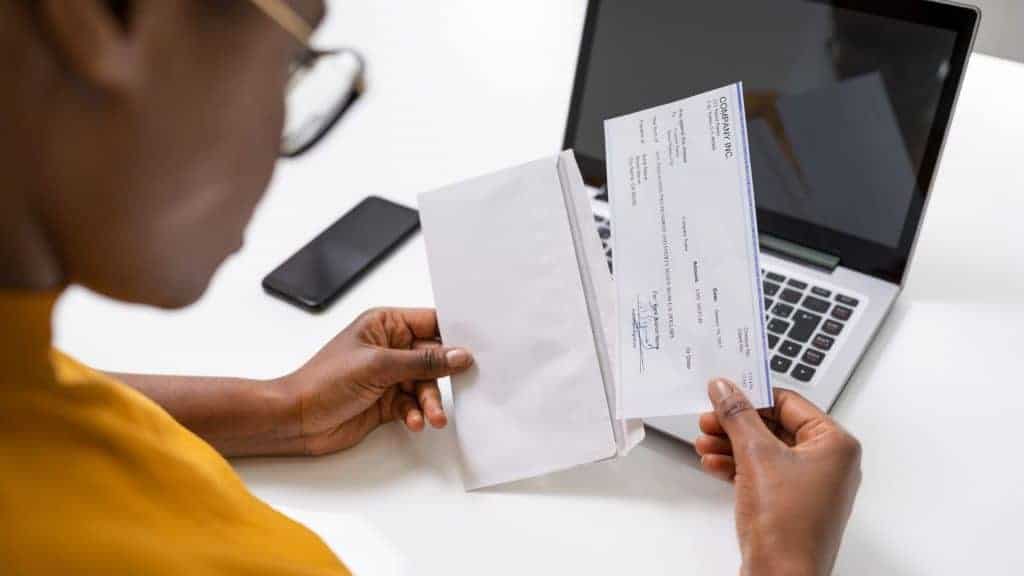 1. Offer virtual assistant services
A virtual assistant is someone who provides administrative support to a person or business remotely.
Many moms have built five and six-figure businesses from their home as a virtual assistant. In fact, I share how Abbey Ashley of Virtual Savvy turned her VA business in to a multi-seven figure business. (Yes, she makes MILLIONS)!
She is pretty much the go-to person for all things virtual assistance and starting a VA business. She helps other moms learn how to start their own VA business so that they can also have time and financial freedom.
I suggest checking grabbing her FREE virtual assistant checklist & starter kit to learn how you can start your own VA business. She also has a Become Booked Out Webinar that you can enroll in if you're really ready to get started.
2. Become a proofreader
Do you enjoy reading? Then proofreading can be the work from home job for you.
A proofreader is someone who ensures that written content is free of grammatical, punctuation, spelling, and other types of errors. They can also correct for proper formatting and word use.
You don't have to have formal training to do this, but there are courses that you can take to become proficient at it.
Proofreading and freelance associations offer an opportunity to network, find jobs, and have access to continuous education. You can also leverage Fiverr to market your services to potential clients.
My post on how to become a proofreader has a lot more details on how you can get started with this online business. You can also check out both the Art of Proofreading and Proofread Anywhere to learn more about starting a proofreading business.
3. Flip items for profit
If you're a couponer, you may love this idea.
My friend Cierra, occasionally hosts yard sales to sell items that she's acquired for ridiculously low prices from couponing. As Cierra puts it, she "flips" her stockpile!
Flipping is nothing more than reselling items for a higher price than you purchased them for. The difference is what you can pocket as profits. You'd actually be surprised by how much you can actually make doing this.
Rob and Melissa Stephenson of Flea Market Flippers actually built a six-figure business by simply reselling items that they purchased from (you guessed it) flea markets…and thrift stores.
They actually have a free training where they help you figure out if flipping items is right for you and teach their strategy for making it a profitable venture. They also have another training on how to make $100/week flipping that you can check out as well.
Read these articles for tips on reselling and flipping items:
4. Resell Clothes
Flipping clothes, or fashion flipping, can be a profitable way to make some extra money online.
The concept of reselling clothes is quite simple. You buy clothing items for a low price and then sell them for higher. Ideally, you'll want to get them for as low as you can sell them for as much as possible.
The key to being successful with flipping items, including clothing, is to find things that will sell. This takes a keen eye and being up to date on the latest trends.
Flipping clothes will require you to have money upfront to buy items to sell. With this in mind, you want to set aside some money to make your purchases. As you sell off your inventory, use money from the sales to buy more clothes to sell.
5. Become a freelance writer
Writing is another great way that you can make additional income.
I recently picked up freelance writing as a side hustle and have been able to make over $600/mo for writing services. This is just doing a few articles here and there for other blogs.
There are tons of people who have made careers out of freelance writing.
In fact, a fellow personal finance blogger, Holly Johnson, now makes over $200,000 a year writing. She talks about it in her free workshop on becoming a freelance writer.
Not only can you leverage writing to write for publications, but you can also write books to sell online. I talk about this and all the ways the I leverage writing to make money online in my post on how to make money from writing.
6. Become a copywriter
If you're great at writing, you can also become a copywriter.
These are people who write content on behalf of businesses or individuals. For instance, a copywriter would write the content for a sales page, or they could write the caption for social media posts.
The industry for this has grown tremendously and you want to jump in as people continue to grow their businesses online. There will always be a need for copywriters and other freelance writers.
7. Sell digital products online
Selling digital products is one of the top ways that I generate passive income in my business.
I've literally made thousands of dollars in extra income in a month from selling things like printables, courses, and digital downloads.
Selling digital products is a flexible option as a side hustle or full time business. Because this is a virtual business, it gives you the option to be able to work from home or literally anywhere! The best part is you can start with $0.
I go into a LOT more detail in my post on post on how to start selling digital products.
8. Start an Etsy Shop
Another great way to make money from home online is with an Etsy shop.
I absolutely love selling on Etsy. It's another way that I'm able to make passive income and not even think about it.
I recommend Etsy specifically to moms who don't necessary want to create their own website just to make money online. Etsy has a built in audience and systems that allow you to sell products with ease.
There are so many things that you can sell on Etsy! My favorite things to sell on Etsy are digital products and I've also dropshipped t-shirts.
I have a video that you can check out where I talk about how to make money on Etsy. I also have several Etsy related blog posts that will give you a ton more information.
9. Start a blog
You'be probably seen a lot of articles citing blogging as a legitimate way to make money from home as a stay at home mom. I agree with this statement WITH a caveat…
Blogging can be a full time income source. In fact, I make thousands of dollars from this blog each month.
However, it does take work and it does take time. Like most of the things that I mentioned, it'll take time to build into something that will bring in a full time income.
Nonetheless, you can make money from home through blogging.
Check out these blog posts to learn more about becoming a blogger:
10. Start a YouTube Channel
YouTube is almost akin to starting a blog. Instead of writing blog posts, you're making videos instead.
I've had a YouTube channel since 2011 and have been able to make consistant income from it in recent years.
Of course, there are influencers whose YouTube channel is there fulltime job and they make significant money from it.
Not too long ago, I interviewed Shana from the Wealth Vibe who made $17,000 from YouTube PART TIME! I share here story in my post on how to make money on Youtube.
If you're not camera shy and have some valuable content to share, it's worth giving a try. You can check out my YouTube channel to see the kind of videos that I post for inspiration.
I also have an article on how to start a YouTube channel from scratch.
11. Edit podcasts
With the boom of podcasting, there is a huge need for podcast audio editors. So if you have experience in audio production or can learn quickly, there is tons of money to be made.
As a podcaster, I've gotten quotes from editors ranging from $35 all the way up to around $200 per episode.
You can literally learn to do this by watching videos online and practicing. (That's how I learned!)
Once you've built up your skills and are confident in your ability to edit, promote your services on websites like Fiverr.
Fiverr is a freelancer marketplace that you can use to promote your services to potential customers. I also recommend joining Facebook groups where you can interact with podcasters and potential clients.
12. Become a social media manager
Everyone is on social media platforms, including businesses. These businesses, in particular, need help to manage their accounts.
They need someone who can post for them on Instagram, who can reply to comments and someone who can post things on YouTube or Facebook.
If you're good at social media, creating content, scheduling, and engaging with people, managing social media accounts for businesses is definitely an option for you.
To start, just set up a profile as a freelancer on websites like Fiverr, or Upwork.
This is definitely something that you want to jump into as businesses are continuing to move online. Social media is a huge part of online businesses and businesses in general so it's a side hustle that will be here to stay.
13. Become a notary
A notary public is a person who serves as an impartial witness and performs notarial acts. They are appointed by the state and their duty is to help prevent fraud.
Most people are familiar with notaries signing and stamping important documents or conducting wedding ceremonies.
Valencia Morton, a work from home mom, has served as a notary for three years now. As one of her many side hustles, she has made anywhere from $20 for a notarial act to several thousand dollars.
Now that most people are working from home, you can now do notary acts online–which makes it a viable option as a work from home business.
You can learn more about becoming a notary public in this post.
14. Teach online courses
You can literally create a course about anything.
I've seen courses sold for as low as $37 to as high as $2,500! The price truly depends on the value that you're able to offer to your students.
You can use a platform like Thinkific or Teachable to create and sell your course. Both platforms offer top-notch training that will help you get your course off the ground and out to the masses.
15. Online tutor
Tutoring is a long-standing business that you can get in on. You can offer tutoring services to help students get back on track or ahead in their classes. You can also offer tutoring services teaching English online.
You can tutor online or offer in-home services. There are several websites that allow you to get paid for tutoring.
Tutors can make upward of $45 per hour for high school students and even $85 or more if they're a teacher. If you niche down your tutoring can charge even more.
16. Start an online fashion boutique
Who says that moms aren't fashionable. Use your fashion sense to buy and sell fashion online.
You don't even have to carry the inventory to have a boutique. You can simply dropship items and having another company fulfill your items for you.
If you do plan to start an online boutique, you'll need to grab your wholesale/resale license and incorporate your business.
You'll likely have to pay taxes to for products sold in different states. It's best to talk to an accountant about this.
17. Become a freelance graphic designer
There are thousands of people online offering freelance design services on Fivver and Upwork. Join the bunch!
You can provide design services for things like logos, apparel, social media graphics, and more.
You can even sell your custom designs on sites like Creative Market and even Etsy.
18. Become a web designer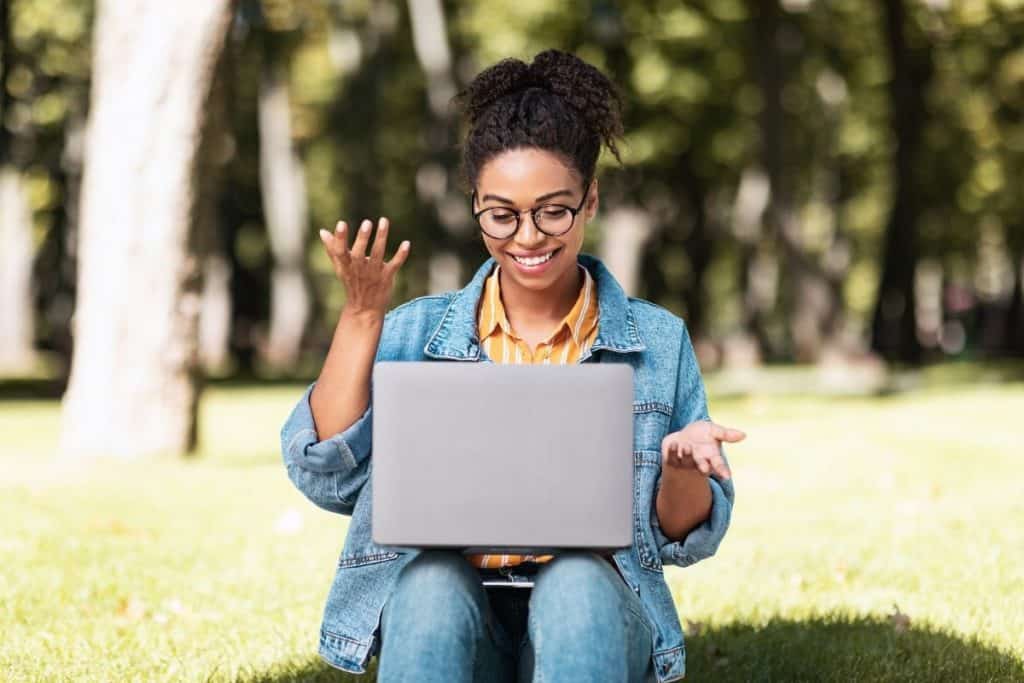 Everyone has their own website these days. Why not be the person who builds them?
Not everyone is tech-savvy. That's why I actually started a business for building a website or creating a website template.
My friend John Saunders has a course that teaches you how to start an agency building websites. He's made over 6-figures per year doing this for some really big companies.
I recommend checking out his course, Web Design Studio Accelerator. It's currently on sale for 50% off!
19. Offer grant writing services
Schools and community organizations are always in need of funding. Oftentimes, they rely on grants to fund their programs and initiatives.
Grant writers are highly sought after and can make a substantial amount of money. In fact, I have several family members who do this as a side business.
Put your skills to the test and write grants that can not only help the community but afford you the opportunity to make some big bucks.
20. Affiliate marketing
As an affiliate, you get unique affiliate links or code that you can share with others that lead to a product or service. If they purchase the product or service using your unique link or code, you'll earn a commission from the sale at no additional cost to them.
If you're trying to find affiliate programs to apply for, simply do a quick Google search to find out. Type in '[ the brand's name]+ affiliate program' and if they have a program, their site to apply should show in the results.
21. Digital marketing manager
Digital marketing has exploded as online businesses continue to grow and more businesses emerge. If you're able to master online marketing and platforms like Facebook and Pinterest, you could really have a lucrative business as a digital or social media marketing manager. You would be responsible for planning and executing the online marketing effort of a business or brand.
22. Consulting
Consulting is another great extra income online. As a consultant, you're merely sharing your expertise in a specific area in exchange for payment. This is typically something that you've either learned through formal education or experience.
Because you are the expert, consulting is something that you can charge a premium fee for. Also, depending on the field that you're in, you may be able to charge even more.
As a consultant, I have charged as much as $97 for an hour of my time. However, I've also paid $250/hr for someone else's time. Your rates will depend on how much you value your time and expertise at.
23. Cleaning houses
Springtime is the start of massive cleaning efforts in most households that often extends throughout the year. For most people, cleaning isn't exactly a task that they want to do. That's why cleaning services continue to exist and thrive.
Depending on the square footage and what your clients want to be done, you can easily make $200 or more per home. For this business, you'll need to have cleaning supplies available for various surfaces and cleaning jobs. You'll also need to be physically able to do a lot of moving and bending to get the job done.
24. Food delivery services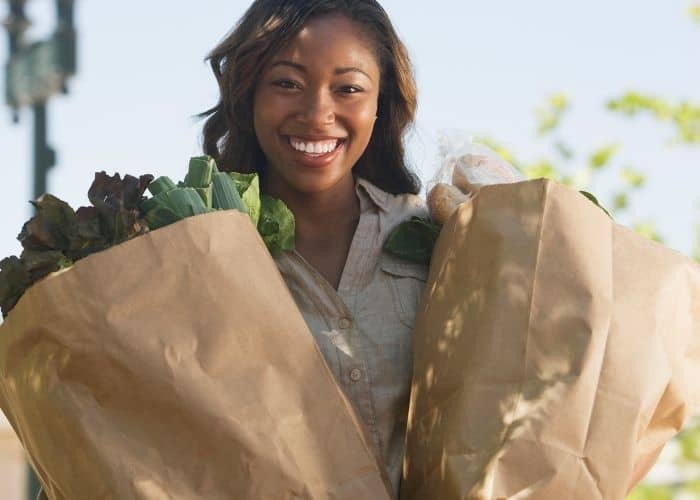 Food delivery services is a growing industry with no signs of slowing down. You can deliver products for people through services like Shipt, or you can even do Amazon Flex where you can deliver Amazon packages.
If you are looking for a way to make extra money that allows you to get out of the house, that is an option for you. With this side hustle, you can use your own vehicle, work your own hours, and you can earn money simply by dropping people's groceries off or their packages.
25. Airbnb Hosting
Hotels are no longer the go-to places to stay in most large cities. Instead, travelers have become more accustomed to the idea of using Airbnb for their temporary housing needs. In many cases, they offer more amenities and conveniences than a hotel at a more affordable rate.
If you live in a high tourist city, you can rent out your empty bedroom or whole house to travelers through Airbnb. Of course, you should be comfortable with strangers in your home or rental properties before taking on this business venture.
Make sure you fully understand the ins and out of Airbnb before you jump in. Otherwise, it can be a lucrative business that can earn you thousands in extra income.
26. Pet Walking
If you're a dog owner or dog lover, in your free time, you can walk dogs in your neighborhood—giving them much-needed exercise and play while helping out their owner.
Sites like Rover.com make it easy for you to connect with other "pawrents" who need someone to check on, walk, feed, or board their dog while they're away. You can earn as much as $40 per day or more based on your area.
The great thing about this business is that you can service more than one client at a time. This means more money in less time!
27. Laundry services
Starting a laundry service can be a way to make a lot of money, espeically during the summer months. With kids busy in activities and traveling, doing laundry is probably the last thing on a lot of people's minds. And, if they have disposable income, they're likely to pay someone else to do it for them on a weekly basis.
For this extra income idea, you simply need access to a washer & dryer and iron—all things that you probably have in your home. You can pick up clothes, wash, iron, and fold them and return them to your clients.
Get started! Making an extra $1000 a month
Again, there are tons of ways that you can make an extra $1,000 a month. However, my best advice is to stick to things that you can do online and to include passive income sources as well.
Are you ready to get started making some extra cash each month online? I've given you some of my strategy for being able to make more than $1000 extra online each month. But that's not it…
You can grab my exact strategy for "securing the stack" each month in my latest ebook, Secure the Stack. In this book, I share:
My 7 Methods of Monetization (aka my secret sauce)
The Stack Strategy (I breakdown how to plan $1K months)
You'll get my templates for planning out your income for the month and my resources for finding additional income streams.
Here's what other people are saying about these strategies and resources:
"This book is everything! I've read a lot of ebooks that claim to be guides, but don't really tell you how. Fo shares her exact strategy for making money online that's easy to implement. It's worth every penny!"
"I received practical ways and steps to monetize my expertise. From the beginning, she shares her online entrepreneurship journey. I was encouraged to hear her story and follow some of the steps she offers to begin my journey to make multiple streams of income."
Grab your copy of Secure the Stack on sale now!