Whether you are looking to get ahead in your current financial situation or build some savings for a rainy day, flipping money will help you do just that!
In this article, we will discuss how to flip money fast so that you can have some extra cash flow for whatever you need.
What is flipping money?
"Flipping" something means acquiring an asset, increasing its value, and selling it for a profit.
If you know the saying "You need to have money to make money," then you know there are ways to make your money work for you.
Flipping money is using your money and sometimes your time to purchase, improve, or "flip," and sell an asset to earn more than your initial investment. Flipping houses and flipping bargains or deals are just two well-known examples.
How much can you make flipping money?
With any investment, there's no guarantee how much money you will make when flipping money. The key is to take your time and learn how to flip money the right way. Your time is valuable, so avoid wasting it on scams or flips that only have the potential to turn over a couple of dollars.
Flipping requires some patience and realistic expectations, too. Rather than a get-rich-quick scheme, it's a full-time or side-gig strategy that can diversify your opportunities for income and increase your net worth.
14 ways to flip money to build wealth
Following are 14 effective ways to make money by flipping it.
1. Invest in real estate flipping, rental properties, or crowdfunding
Real estate will require you to learn how to evaluate markets and neighborhoods, as well as know a valuable opportunity when you see one; however, there are a lot of tools and resources online for anyone to access.
The term "flipping" and houses typically go hand-in-hand because flipping houses is a great way to make more money from your investments. Many properties need significant aesthetic and structural improvements before they are ready to be flipped, which can be time-consuming. You'll need to be ready to invest time and attention to successfully flip houses!
Another way to flip money in real estate is to invest in a rental property, which is essentially purchasing a home or set of units that are "turnkey" or ready to be lived in. Your goal is to rent property to people who aren't ready to or interested in purchasing a home themselves. Collect monthly rent payments, which should cover the cost of the mortgage if you're using a loan and then some.
If you don't have or desire to invest the time and attention required to either flip a home or invest in real estate, then real estate crowdfunding may be best for you. Real estate crowdfunding is a more passive income investment and does not require a large down payment like that required to purchase real estate.
You can sit back and collect a profit. Invested funds are lent to real estate investors, and you collect interest on debt investments or a prorated amount of rent and profits on capital investments.
2. Trade stocks and cryptocurrency
If you're interested in the stock market and keep tabs on the latest investment craze, consider investing in stocks, cryptocurrency, or both. Like with real estate, it's important to make use of the many tools and resources available to educate yourself on how the market operates and fluctuates.
Investing in stocks and cryptocurrencies comes with its own special set of risks. The main idea is to buy low and sell high, but the market changes fast and whether you turn a profit depends upon its behavior. It's important to build a diverse portfolio to ensure you avoid a total loss if things take a quick turn for the worse.
3. Try retail arbitrage
Retail arbitrage is a fancy phrase for flipping retail products. If you're a bargain shopper and always find good deals, you can make purchases in bulk and then sell the products on a resale site like Amazon for more than their original price! Depending on the number of items you flip, just increasing their price by a dollar or less adds up quickly.
Flipping retail products requires a little marketing awareness. After all, your online store is competing with thousands of other sellers on Amazon. With that being said, it's a fun way to figure out how to flip money online and involves very little work once you've got the hang of it.
4. Flip consumer goods
Flipping consumer goods is similar to retail arbitrage, but instead of buying items at stores and reselling them on Amazon for a profit, you browse garage sales and thrift stores for items to purchase and flip by reselling them on sites like eBay, Facebook Marketplace, or Craigslist.
You can even check out your local flea market to find goods at a low price. This type of consumer flipping is called flea market flipping.
You may want to do some research on item value, have a good understanding of what's in good enough condition to resell, or acquire some skills to fix broken, damaged, or worn items before posting them online. For example, you could purchase furniture, make any necessary repairs to improve its condition, and resell it, but you'll want to buy furniture that's in demand and will yield the best prices.
5. Flip and rent out cars
If you are interested in fixing cars, you can buy and flip them like houses! Changes may be both mechanical and cosmetic. You'll yield the highest profit if you're handy and can make the improvements yourself since you'll save on labor costs.
However, you can also pay someone to work on the cars you purchase while you focus your time and energy on purchasing, pricing out, marketing, and selling the cars.
6. Flip businesses or business assets
It may not come to mind at first, but flipping businesses is a great option for someone business savvy. Many struggling businesses have no choice but to sell. You can purchase a company, make process improvements, rebrand, or hire the appropriate individuals to get it up and running again, and then sell the business for a profit. Flipping businesses works for both online and brick-and-mortar companies.
If you're not interested in owning a business, you can also flip business assets. An example of this is buying equipment and other assets from struggling businesses at a low price and selling it for a higher price to earn a profit.
7. Invest in digital real estate for passive income
Digital real estate includes blogs and websites and domain names. Blogs and websites that aren't performing well or need improvements to succeed can be purchased at a low cost. Apply your knowledge to increase its followers and sell it for a higher price than you purchased it.
To flip domain names, simply buy a domain name that has the potential to be popular. You can purchase domain names for a few dollars at a domain auction website. You can then sell it at a much higher price to someone looking for those keywords.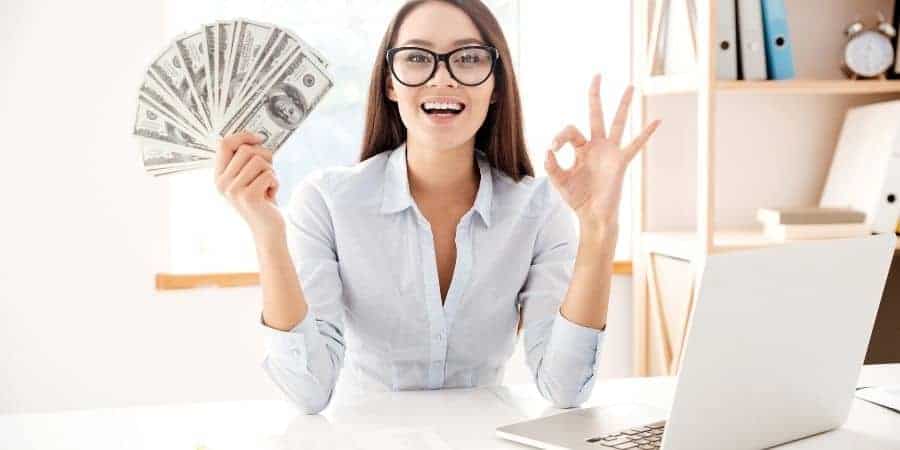 8. Invest in art and antiques for flipping
If you love browsing estate sales and finding great deals at local garage sales, find valuable pieces of art and antiques you can buy for a low price and flip. This takes some knowledge of what's valuable and what isn't, so you'll spend some time researching before and after you buy an item to make sure you make the most money.
9. Open high-yield bank accounts
While you won't make a significant amount of money from a high-yield savings account, it's one way to make your money work for you. Research which financial institutions offer the highest interest rates on your deposited funds and watch your money earn money the longer it sits in the account.
Many banks offer bonuses when you open a new account. If you do this periodically, you can earn more than just interest on your money.
10. Rent storage space
If you have unused space in your home or on your business property, rent it to others for storage or use. Whether you have garage space to rent to car owners or a storage area for personal or business assets, you can charge monthly rent and turn what was once unused space into a lucrative business.
11. Cut spending
Cutting your spending may not come to mind as you think about how to flip money, but it's one of the easiest ways, and anyone can do it. You don't need special training, and it doesn't take any research or time. Just figure out where you can cut back and then use that money to flip money in other areas.
For example, if you cut out your $5-a-day coffee habit, you'd have as much as $150 extra per month to flip using other strategies.
12. Start a side hustle
Side hustles are any hobby or job you have other than your full-time job that earns extra income. Common side hustles include driving for Uber or Lyft, shopping for Instacart or Shipt, or delivering food for Uber Eats and DoorDash.
13. Rent a room in your home
If you have an empty room in your home, consider renting it out. You can do this for an extended period of time or for short intervals, like Airbnb. This works well if you have a finished basement you don't use or you have long periods when you aren't home. You can rent out your room or the entire house to make extra money.
14. Invest in farmland
It's not what you're thinking. You don't have to tend to cows and chickens when you invest in farmland. Just like with real estate crowdfunding, you can invest in crowdfunded farmland. AcreTrader is just one common platform used for investing in farmland. Usually, annually, crowd funders receive a portion of the farmer's revenue. This is typically a long-term investment, so expect to be invested for at least five to ten years.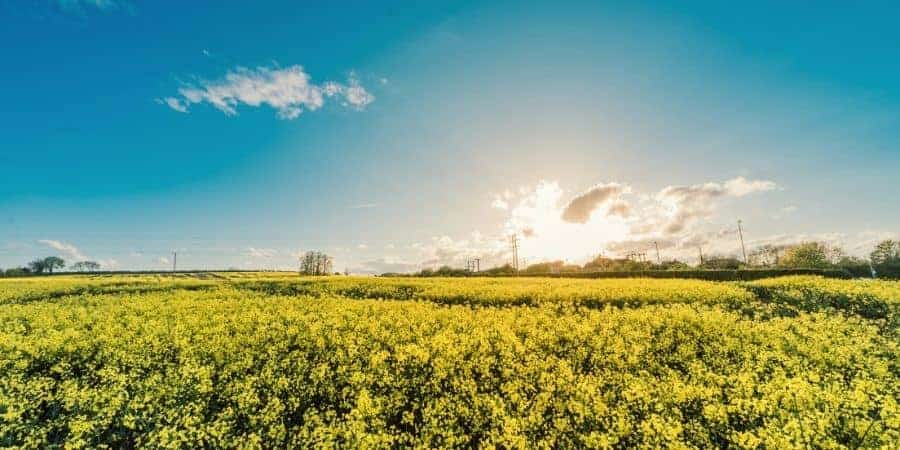 How to flip money fast
If you want to learn how to flip money fast, your best bet is to do your research and determine which method or methods work best for you. Focus on solid investments that have a track record of providing a great return to get the most out of your money.
How can I flip my money? Top things to avoid
If you're interested in flipping money fast, it can be easy to fall for scams or into high-risk activities. Avoid the following money-flipping gimmicks or traps:
Gambling – The risks of gambling are well known. Even if you happen to make money fast, you can lose it just as quickly.
MLMs – Multi-level marketing schemes are deceiving. They often appear lucrative on the surface, and the salesperson who loops you in will brag about their earnings as "proof" of the MLM's success. However, that individual earns a commission for onboarding you, which is why they're so determined to convince you to join. There are much more beneficial and safer ways to make money than spending your time marketing for a company for peanuts compared to what they earn.
Payday loans – Avoid taking out payday loans to invest in flipping money. It may sound like a helpful strategy to get quick cash, but the interest rates and fees for late or unpaid loans are insanely high.
Cash App scams – Only share your cash App code with people you trust. If you get a request from someone you don't know or trust, ignore it. And remember, if it sounds too good to be true, it likely is.
Conclusion
Flipping money is a great way to increase your net worth, and—with all the options available—the sky's really the limit. It comes down to how much money, time, and energy you're willing to put into the process.
Whether you're flipping products or property, investing in stocks, or taking on a side hustle, remember to have fun and stay consistent. Watch your money grow and achieve your financial goals.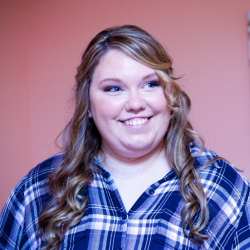 Latest posts by Samantha Hawrylack
(see all)