Are you looking for a printable budget template to help you manage your money?
If so, you're in the right place! In this post, I share 8 printable budget templates that you can try to begin budgeting.
If you're new to budgeting altogether, I recommend reading up on my post, How to Create a Budget.
The monthly budget worksheets that I'll share with you are printables; however, if you're looking for something digital then I recommend this digital budget binder instead.
Let's dive in!
---
Monthly Budget Worksheet by Mama & Money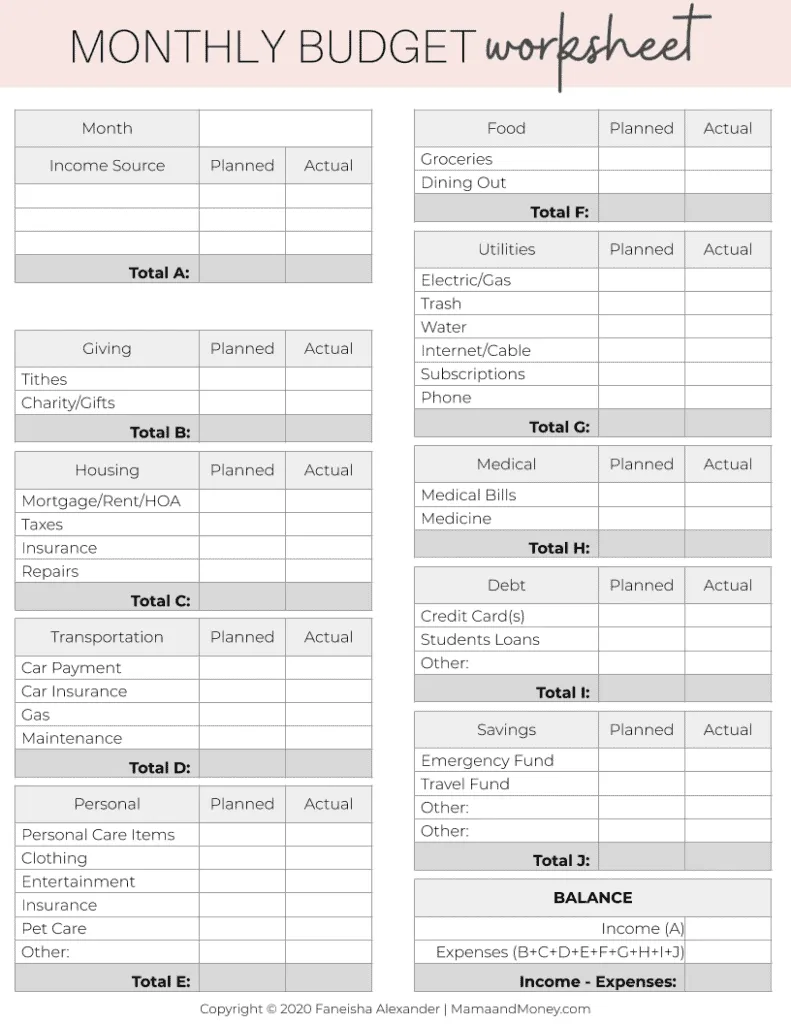 Best for: Beginner budgeters. Feminine and chic monthly budget template.
This monthly budget template that's pre-filled with budget categories for the month.
The categories include:
Income
Giving
Housing
Transportation
Personal
Food
Utilities
Medical
Debt
Savings
It's super chic and feminine to make budgeting more alluring. You can grab your free copy of this budget form to print for your own use.
---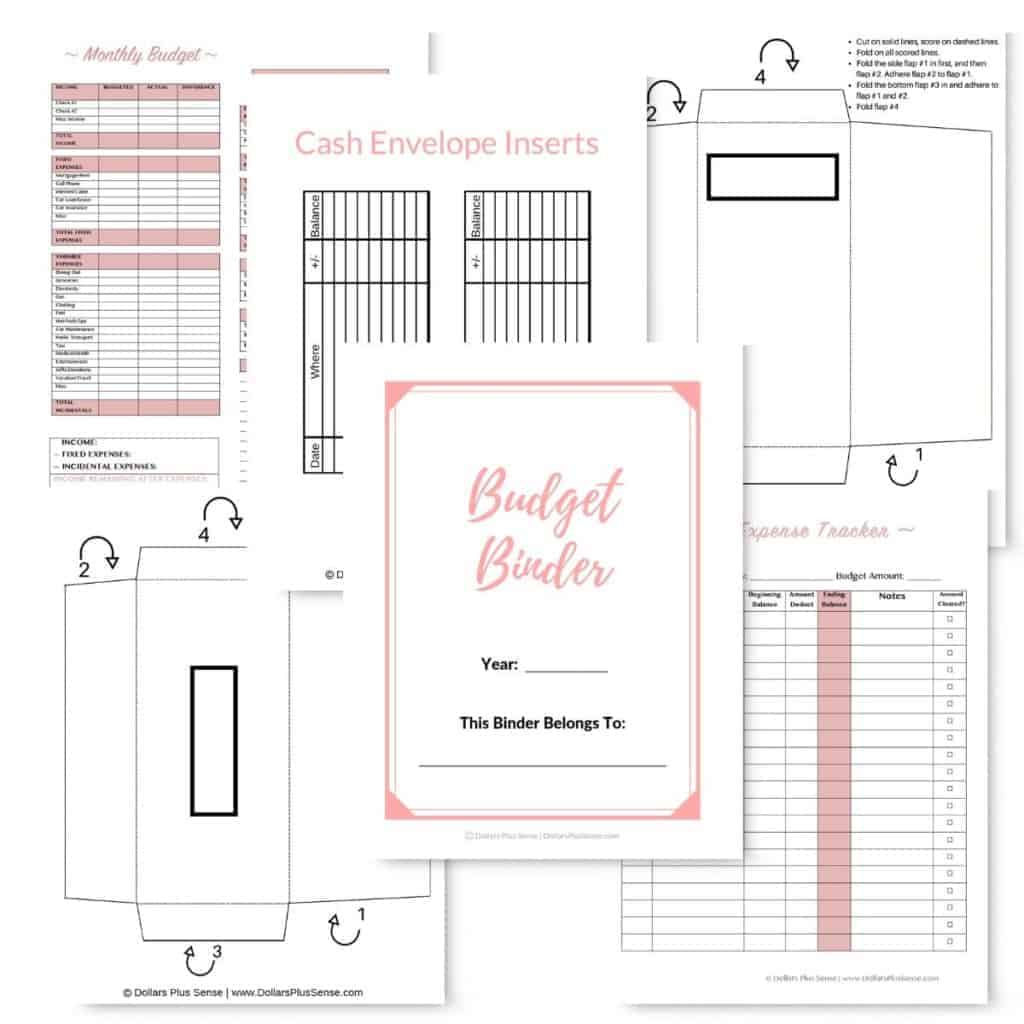 Best for: Those looking to track bills & use cash envelopes
This free budget template download includes a cash envelope template, a monthly budget, and an expense tracker.
You can grab these budget binder printables over at Dollars + Sense.
---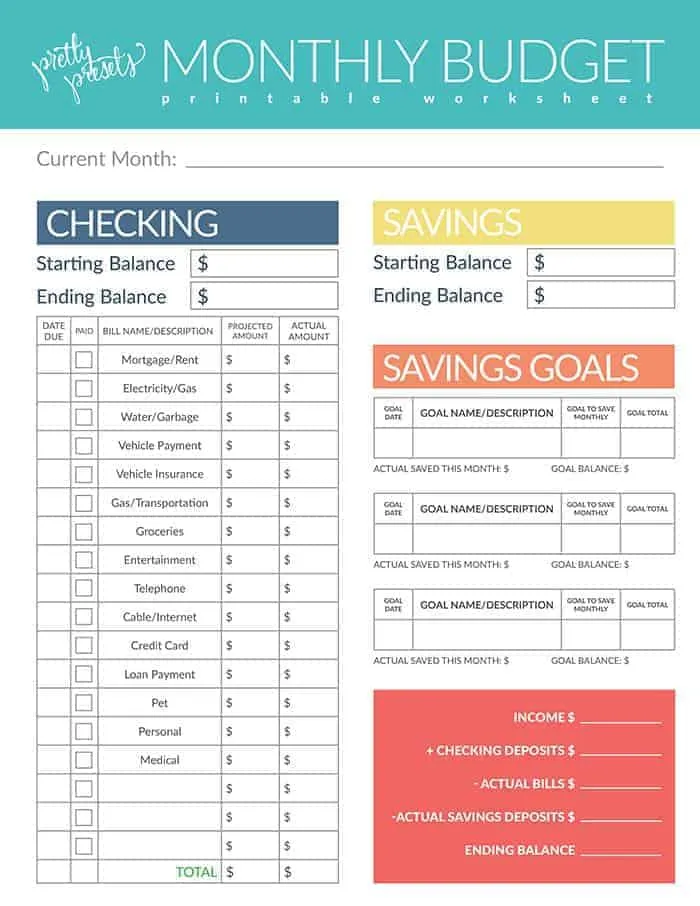 Best for: Those who want to keep track of saving while budgeting.
I must admit that I found it very odd to find this budget template on a website for photography presets.
Nonetheless, it's worth looking into if you want to track your savings goals while you're budgeting.
You can find this free budgeting worksheet download on their website.
---
Best for: College students who want to manage their money.
If you're a college student, parent to a college student, or know a college student, then consider downloading this free college budget template for them.
This is definitely something that I wish I had in college to help manage the small funds that I had. Being a good steward over little will make you a great steward over much.
You can grab this template from CollegeMadeEasy.com.
---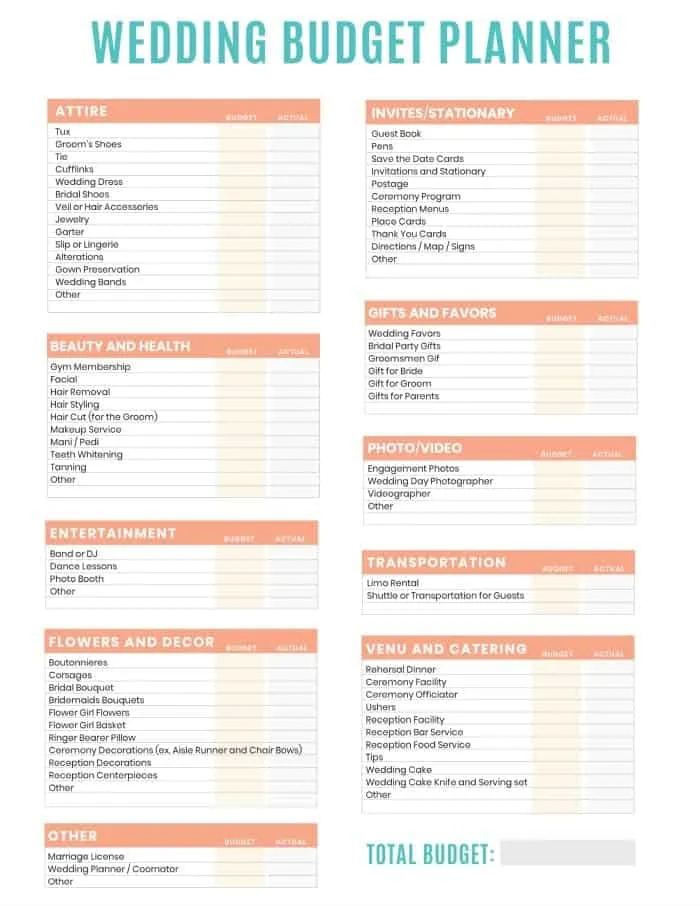 Best for: Those planning a wedding and need a list of expected expenses.
Planning a wedding? Then check out this free printable budget template for weddings.
Having a budget for your wedding is the best thing that you can do to avoid getting into debt. It's truly how we were able to cash flow our own wedding.
You can get this free budgeting template here.
---
Variable Income Worksheet by Dave Ramsey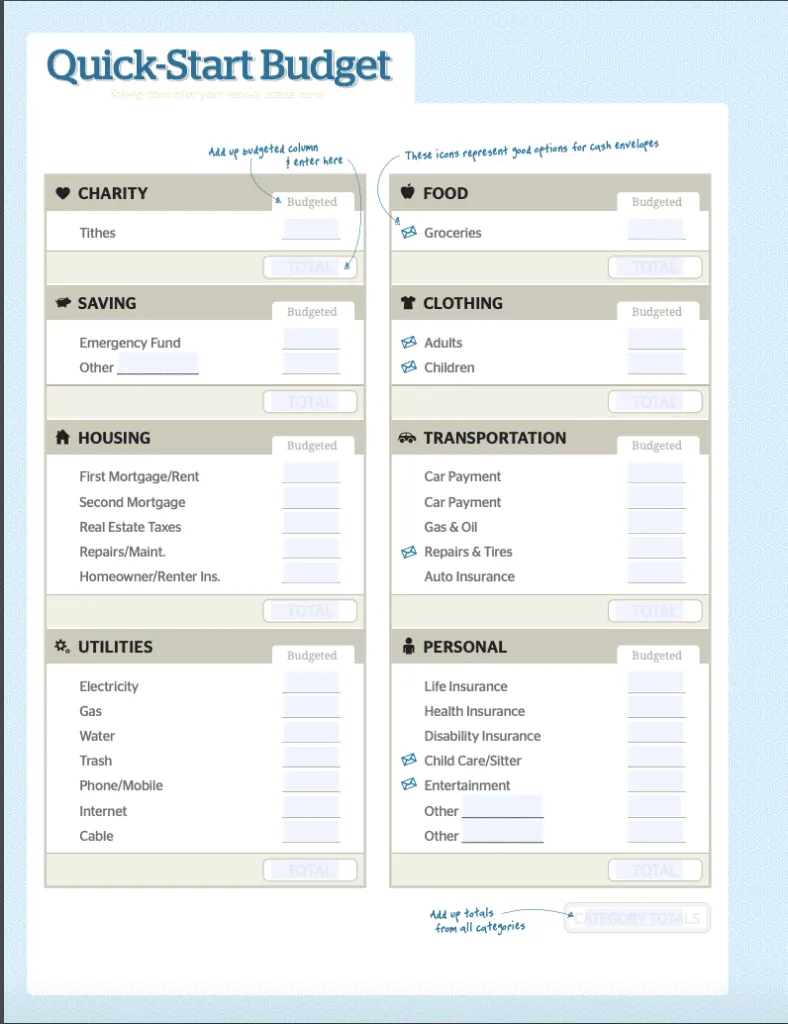 Best for: Those whose income fluctuates based on commission or other reasons.
If you have irregular income–meaning that the amount that you earn fluctuates, you'll need to account for that in your budgeting.
This worksheet will help you do that.
Even if you have irregular income, you can plan out your finances based on the things that you do know. The key here is to prioritize you spending on things that are most important.
---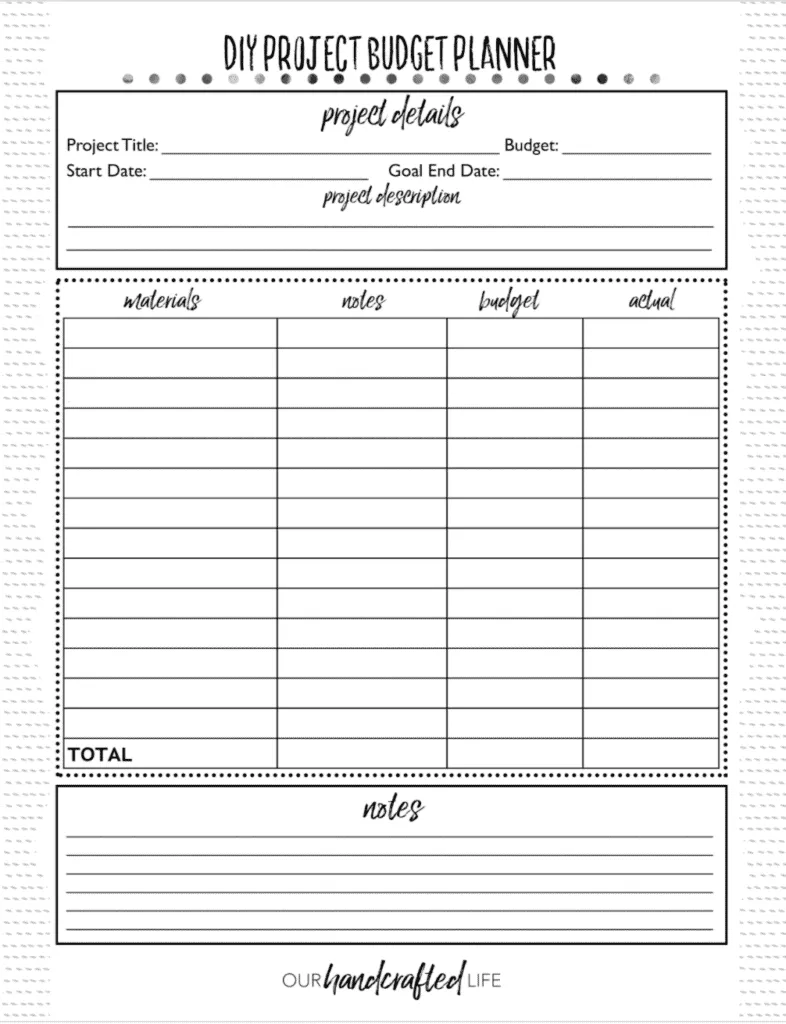 Best for: Those planning out expenses related to home renovation & projects
Are you planning a home renovation or major DIY project? This budget template was created just for you!
This free home renovation budget template allows you to track the cost of materials and other expenses for your project.
You can download your copy for this budget template for free.
---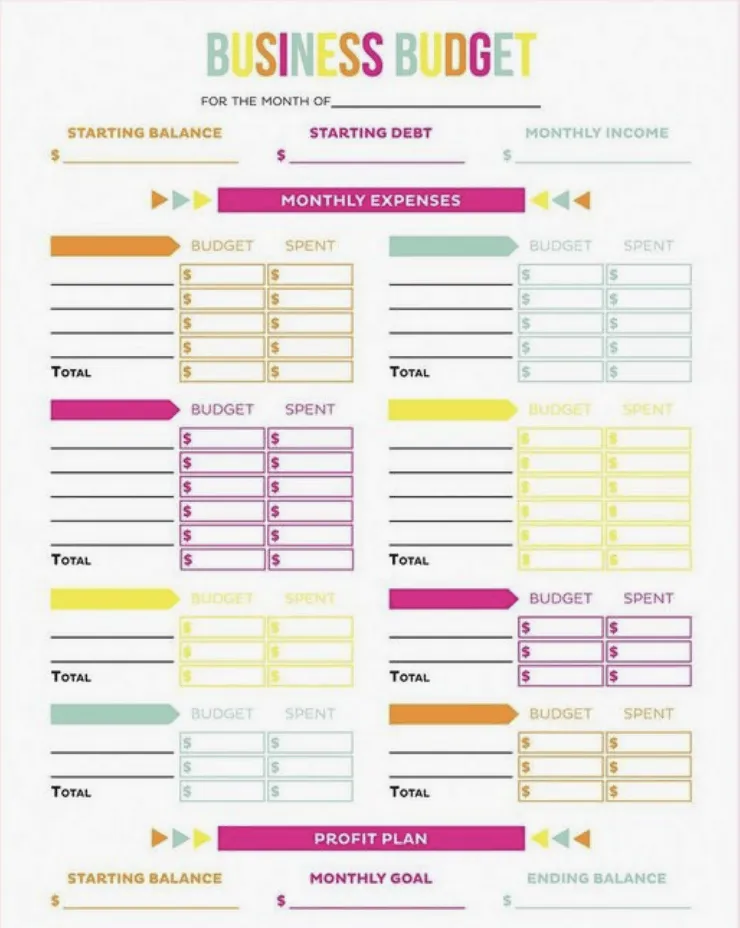 Best for: Women business owners.
Are you a business owner? If so, you most certainly should have a business budget.
Budgeting is how my husband and I keep our business cash flow positive. Although we prefer a budget spreadsheet, a business budget printable works just as well.
You can get this fun, colorful free business budget planner printable from Printable Crush.
More FREE Budgeting Tools
These free printables budget templates are just the start. There's are so many other resources that you can use to help manage your money.
I've compiled a list of the best budgeting resources out there.
Check out these budgeting tools that you can grab and download!
Posts related to budget printable templates