Looking for ways to make more money? Need extra cash? Did you know that there are legitimate free money hacks to get some cash for free?
So, if you're tired of chasing money or working so hard you have no free time, it's time to learn about these free money hacks!
Yes, it's possible to earn free money for doing things you're already doing–like shopping or using your bank account.
Knowing about these money hacks can help you work smarter, not harder, and have more money in your bank account!
What are free money hacks?
Free money hacks make your money work for you. Some hacks might reduce your expenses, and others might put more money in your bank account. Either way, they are great ways to earn money without working harder or more often.
Most of the money hacks below require you to sign up for something or activate an offer. However, they take only a few minutes and can help you have more money in your pocket!
Legit free money hacks
You've likely come across many free money hacks that are a scam. It's important to always do your research and ensure the legitimacy of what's being offered. If it seems too good to be true, it probably is and should be avoided.
Here are the top money hacks we've found to help you.
1. Get paid to share your opinions
Paid surveys are a simple way to earn money in your free time. You complete a profile, and the market research companies send you surveys when you meet the demographic needs of their clients.
If selected, you take a few minutes to answer some survey questions and earn money for your time. Of course, longer surveys pay more, but even the shorter surveys that pay a couple of dollars add up if you do them often enough.
2. Collect signup bonuses
You can earn signup bonuses just about anywhere today. Sign up for a new credit card, open a new bank account, or sign up for cash back apps that pay you a bonus just for joining.
Before you sign up for a new service, look around to see who offers the best signup bonus. It's a good idea to check for new services each year too. For example, when you switch streaming services, you are a new customer and may be eligible for a signup bonus or cheaper service.
3. Open a new bank account or switch to a new one
Play the bank game and get bonuses when you open a new account. This works best with accounts other than your primary checking account since switching checking accounts can be a pain.
Many banks pay a bonus if you open a new account and keep a specific balance for a time. After you meet the requirements and can change banks, do it again to get the bonus at the next bank.
4. Match your company's 401(k)
You can get free money from your employer just by contributing to your 401K. Many employers offer a dollar-for-dollar match. For example, your employer may match the first 3% of your salary.
If you make $50,000 and contribute $750 each year, so will your employer. That's free money toward your retirement. So at the very least, ensure you contribute the amount your employer will match to get the free money.
5. Advertise with your car
Companies like Wrapify pay you to wrap your car in their advertisement. You don't have to do anything except drive your car like you usually do.
Of course, the more you drive, the more money you'll earn with car advertising companies, and you must be willing to share where you drive by downloading the company's app so they can choose the most suitable advertisements based on where you travel.
6. Rewards apps and websites
Reward apps and websites pay you to shop, surf the web, play games, read emails, and watch videos. Swagbucks, Inbox Dollars, and Qmee are the most popular options, but many options are available.
Spend a few minutes each day on the app, and your earnings will add up, giving you supplemental income. The more you diversify your efforts, the more money you'll earn doing these simple tasks.
7. Shopping cash back apps
Ibotta, Receipt Hog, Fetch Rewards, and Rakuten all pay you to shop online. Instead of going directly to the store's website, you shop through your dashboard on the cashback app. For each purchase, you'll earn a percentage of your total back.
Some apps pay you back in points you can redeem for cash or gift cards, while others pay straight cash. Some companies pay you back in points for your purchases, but you can redeem the points for cash or gift cards to your favorite stores.
8. Check for current credit card rewards
Keep track of your credit card rewards, as many companies offer promotions or special deals. For example, some credit cards offer a bonus for gas purchases. If you use the right cards for each purchase, you'll earn money back on things you would have bought anyway.
If you have a credit card that offers rotating category bonuses, make sure you know the current categories to maximize your rewards.
9. Play gaming apps
Gaming apps pay you for consistent gameplay. Most apps, like Mistplay, pay you to try out new games and give your feedback. So the more you play, the more you earn and the more opportunities you'll have to try new games.
You don't have to be great at playing the games either. As long as you're willing to try and provide your feedback, you can earn money.
10. Cancel unused subscriptions
Go through your bank and credit card statements and find subscriptions you don't need. Then, cancel them and put more money in your pocket. If you don't have the time or patience to do it yourself, use the app Trim to help you find and cancel your subscriptions.
Trim is great to find those 'ghost subscriptions' or the free subscriptions you signed up for but then forgot to cancel and are now paying for and not using.
11. Negotiate a raise
Don't hesitate to ask for a raise when you feel you deserve it. Do your research and know the average page for your job in the area. Set up a time to talk to your boss, presenting the data to prove you are worthy of the raise based on your accomplishments at the company.
Ask to talk during a time when your boss isn't distracted and has the time to listen to your points to learn why you deserve a raise.
12. Referral programs
Most websites, companies, and programs pay you to refer friends and family to their service. So take advantage of the free money hacks just by spreading the word about programs you love. Some companies pay cash for referrals, and others provide free services or discounts on your existing services. Some companies even provide you with a lifetime referral, paying you a percentage of what your referral spends on their app.
13. Buy discounted gift cards
Don't pay full price for gift cards anymore. Instead, buy gift cards on sites like Raise or Gift Card Granny. You'll either pay a lower price than the card's face value or earn cash back for your purchases.
14. Betting on weight loss apps
If you need some motivation to lose weight, bet against yourself on weight loss apps like HealthyWage. If you meet your weight loss goal, you'll get your investment back, plus the promised prize for achieving your goal.
15. Redeem rebates
Rebates are easy to file now, giving you cash back on purchases you would normally make. You can apply for most rebates online, and companies send the money directly to your bank account or mail a check to your house.
How can I get free money now?
There are hundreds of ways to get free money now. If you need money instantly, try signing up for a gig like UberEats or DoorDash. You can choose to get paid now for a small fee, giving you access to money fast.
Other ways to get free money now include signing up for a service that offers a free signup bonus or redeeming rebates you've earned.
How do I stay safe online using free money hacks?
Always do your research and never provide your banking or credit card information for a free money hack. Most of these ways to earn free money don't require much more than your name, email address, and mailing address to send you a check (if applicable). Any company that asks for money upfront or wants more personal information is a scam and should be avoided.
The Bottom Line
Free money hacks are a great way to put more money in your pocket. Most of them you can do in your free time or are a way to make money doing what you already do. For example, shopping, playing games, answering surveys, and referring friends and family to the services you use are all great ways to earn free money.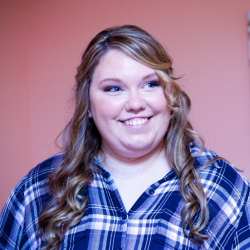 Latest posts by Samantha Hawrylack
(see all)