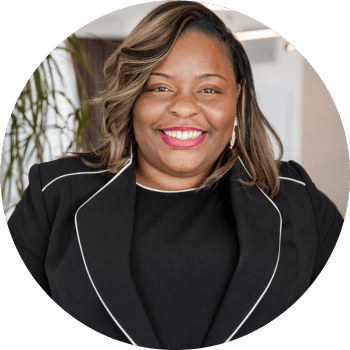 About Dr. Rosché Brown
Financial Psychologist & Life Insurance Agent
Licensed Clinical Psychologist-PSY23906
Insurance Agent, Life, Variable Life & Variable Annuities
Education
MS, Clinical Psychology – Argosy University, SFBA
PsyD, Clinical Psychology – Argosy University, SFBA
Experience
Dr. Brown is a licensed psychologist who has provided services since 2006 with clients from diverse racial/ethnic heritage, sexual orientations, religions, and socioeconomic statuses.
Her experience ranges from working in school-based health centers with at-risk youth to providing community-based therapy services to transitional-aged foster youth (15-21) along with case management to aid them in the process of emancipating from the Foster Care System.
She has taught a host of psychology courses in both undergraduate and graduate programs at Argosy University, SFBA.
Her dissertation was entitled, "Parenting The Second Time Around: African American Custodial Grandmother's Attachment With Their Grandchildren."
Her interests are grandparents raising their grandchildren, at-risk youth with problematic behaviors, working with African American families, and integrating spirituality with mental health.
She is also a licensed insurance agent and financial coach.
Background
Dr. Rosché Brown is affectionally known as the "Doctor of Rethinking."
As a licensed clinical psychologist, radio guest, financial coach, and professor, Dr. Brown challenges her audience members to "remix" their thinking to cause a mind shift into a "new way" of being on the journey of spiritual, psychological, and financial development.
In her blended approach of spiritual teachings and life applications, Dr. Rosché delivers impactful teachings in workshops.
On Sunday mornings listeners tune into 106.1 KMEL's World Hit Gospel Show, where they hear Dr. Rosché, along-side Tinka and Bishop Keith Clark, to hear her empowerment and self-esteem-building techniques
Connect with Dr. Rosché!